Reduce Data Usage in Windows 10 in 3 Quick Steps
Data usage has been a big issue since the release of Windows 10, as it allows very limited control over Automatic Windows Updates. Besides Windows updates, there are several other things in Windows 10 that may cost you data. You can check your data usage in Settings > Networks & Internet > Data Usage. This will give you a brief overview of Windows 10 data usage over a period of time. So, if you are on metered data connection, it becomes necessary to reduce data usage in your Windows 10.
The Windows updates may cause a significant rise in your internet bills. But as mentioned earlier, Windows 10 provides very limited control over Windows updates, it is not easy to reduce data usage in Windows 10. But there are a few smart tricks to stop Windows 10 from using so much data. Hence, saving you a few bucks.
SEE ALSO: How to Login after Disabling All User Accounts in Windows 10?
3 Quick Steps to Reduce Data Usage in Windows 10
Let's discuss these 3 quick ways to reduce data usage by Windows 10 in detail.
Step 1: Set your Internet Connection as Metered
The first quick way to lower your Windows 10 data usage is to set your internet connection as Metered Connection. This will keep Windows 10 from downloading each and every update. After setting your internet connection as Metered connection, Windows 10 will only download necessary updates to keep your Windows 10 running smoothly and securely. Critical Windows updates or Defender updates will be downloaded automatically without showing any notification to the user. And Windows may notify the user before downloading any additional update.
To set your network connection as Metered, go to Settings > Network & Internet > Status and click on Change connection properties. On the next settings page, turn ON the switch under Metered Connection. This will reduce data usage in Windows 10 significantly.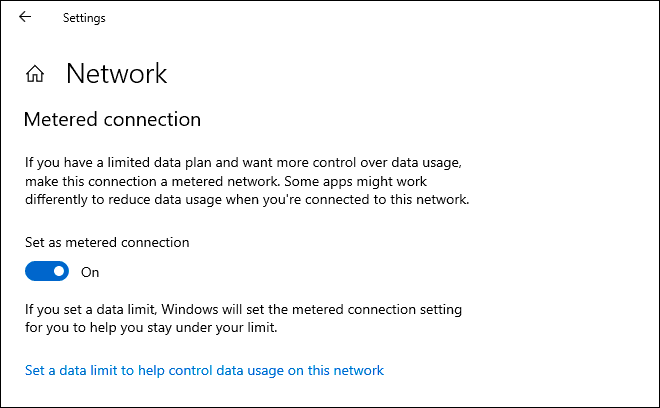 ---
Step 2: Turn Off Auto App Updates in Store and Live Tiles in Start
The second quick way to reduce data usage in Windows 10 is to disable automatic updating of Microsoft Store apps and Live Tiles on the Windows 10 Start menu. Windows 10, in the background, keeps updating Windows Apps automatically. And you never know how much data it has been consuming without letting you know unless you dig it up yourself.
Besides Microsoft Store Apps auto-updates, Live tiles on Windows 10 Start menu also keep themselves updated. This also consumes your valuable internet data. By disabling both of these, you can reduce data usage in Windows 10.
To turn off Microsoft Store Auto Updates, open the Store app click on 3 vertical dots in the top-right corner, and select Settings. In Settings, you can turn automatic updates off.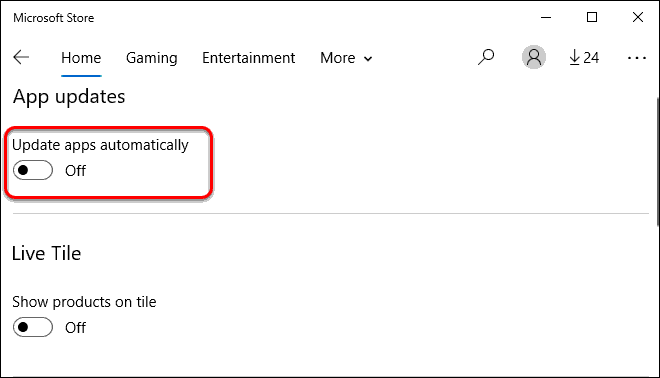 Now, to turn Live tiles on the Start menu off, head to Start Menu and right-click on the tile for which you want to turn Live tile off. From the popped options, hover over More and select Turn Live Tile Off.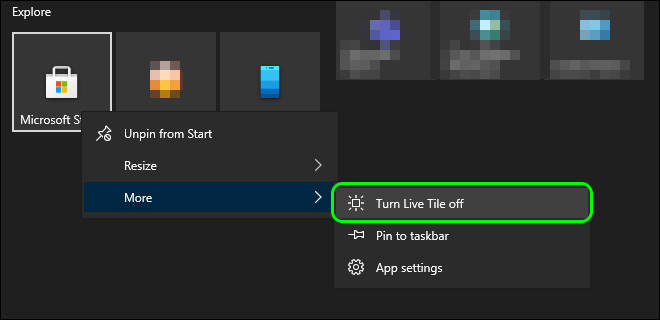 SEE ALSO: How to Uninstall Preinstalled Microsoft Apps in Windows 10 using PowerShell?
---
Step 3: Disable Automatic Windows Updates to Reduce Data Usage
The third and most effective yet NOT RECOMMENDED way to stop Windows 10 from using so much data is to disable Windows 10's automatic updates. But be warned, this will leave your Windows 10 PC vulnerable to security and stability risks.
Windows 10 itself doesn't allow disabling Windows updates completely, you can just postpone them for a limited period of time. Go to Windows Update settings, scroll down and click Pause updates for 7 days to pause Windows updates. You can click on this button several times to pause the Windows updates for up to 35 days.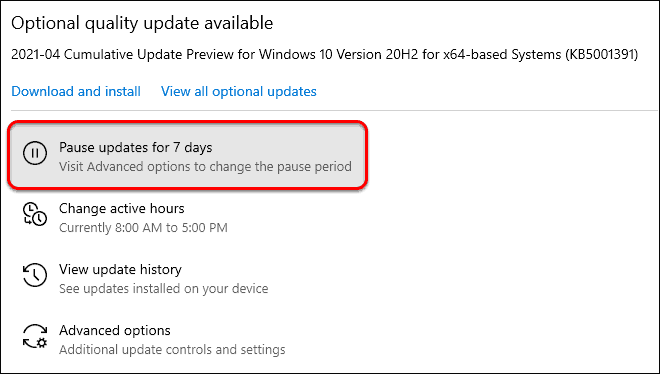 But if you are certain about disabling Windows 10 Updates completely and you know what you are doing, you can check this tutorial for disabling Windows 10 Automatic updates.
---
Make Your Windows 10 Use Less Data
If you follow the above guidelines properly, your Windows 10 data usage will be reduced up to a great extent. But to save more data, you have to improve your browsing habits also. You can turn on the data saver in your browser. Most of the browsers these days have a built-in Data Saver that compresses the web page before downloading it. It saves around 80% of browsing data. You can also try disabling apps from running in the background and keep using data. Hopefully, your high data usage of Windows 10 would be solved by following the above quick tips.
Hope you liked the above tutorial. Feel free to share your thoughts and suggestions in the comment section down below. You may also like to subscribe to our newsletter to get the latest updates directly into your inbox.