5 Tips to Increase Your Instagram Followers using Reels
Reels is one Instagram feature that is doing the rounds this season by letting individuals create top-quality, short-form videos that they can share with their Instagram followers and even with the others on the platform. Reels also play a crucial part when it comes to increasing your Instagram followers.
It gives creators the scope of recording and editing 15-second visuals with effects and audio and then sharing the same with their followers and the entire Instagram community. Reels are quite the same as Instagram Stories, but it comes with added attributes such as speed control, video editing, and blending several videos into one.
SEE ALSO: How to Get Verified Account Badge on TikTok?
Increase Instagram Followers using Reels – 5 Quick Tips
Short videos created on Reels are added to the explore feed enabling the entire Instagram community to view the videos provided the account is public. Reels come as one of the greatest ways of sharing talents and ideas and for promoting business.
So, how do you increase followers by using Instagram Reels? Here's a breakdown of the tips you can follow:
Tip 1: Follow the Right Reels Structure for Success
Choosing the right structure for your Reels will help you grab the viewers' attention, increase engagement and get more views as well. The first thing you must work on is informing the audience what it is about immediately.
Inform the audience what you will be showing them in the first three seconds. Use the next two seconds to share exciting parts of the video to hook the audience. Make the jaws drop by sharing the wow factor of your video.
Keep dropping knowledge bombs in the next five to ten seconds. These can be insights, tips, advice, resources, stats, and insights that will add value to your post. After adding a few more seconds of value, it is time for you to include the Call to Action. You can always use Instagram reels on your android phone and iPhone as well.
Try to be as specific as you can. Inform the audience about the action you want them to take after watching your Reels. That's it! Following this exclusive content structure of Reels will definitely increase your Instagram followers.
---
Tip 2: Create Catchy but Original Content
People these days are always on the lookout for brand new and exciting content. They love anything that is appealing to the eyes and fascinating too. Captivating content means audiences will be more than willing to follow your brand, ensuring they will not miss out on your footage in the near future.
It is important to make interesting videos because people usually do not forget what they see. Hence, creating attention-grabbing Reels will help you get more followers on Instagram. It doesn't really matter whether your Reels time is long or short. You can always download Instagram reels on android and iOS.
What's more important is you have sufficient content that's catchy right from the beginning, so you have the audience going through it right till the end. Also, you must work on getting people to watch your Reels more than just once.
When people watch the same Reels over and over again, it starts popping up in the featured tag. This is one feature of Instagram where the viewers are informed that certain Reels feature top-quality content.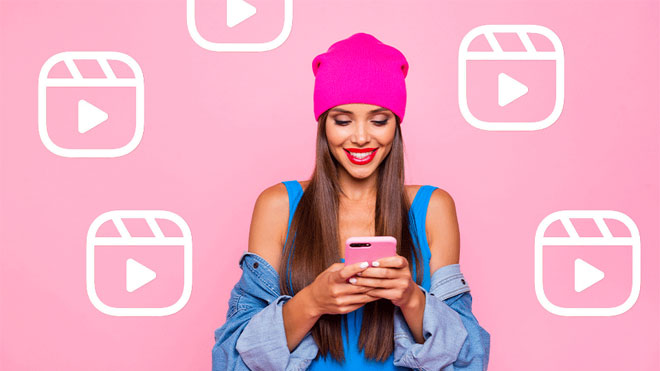 ---
Tip 3: Create Content on Trending Topics
Creating content on trending topics does not mean you must leave the niche you are serving. While sticking to your niche, you must create Reels on topics people can relate to. For example, fashion is huge on Instagram Reels.
So, creating fashion content will surely help you catch the viewers' attention. You must always aim at giving the audience what they want. Creating content resonating with the target audience is crucial.
But remember, each of the platforms has its very own personalities where specific content varieties work better in comparison to the others. While Instagram Reels and Stores are quite the same, Reels offers more convenient and sophisticated editing options for creating energetic and fun videos.
With Reels, businesses can easily create content the audiences are craving in a more approachable and personable manner. This further helps in building and in nurturing community and relations on Reels.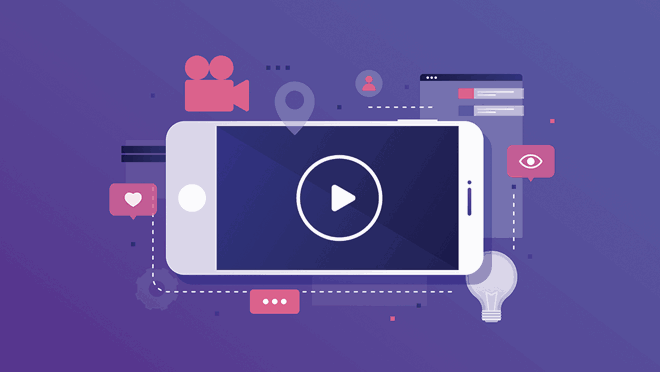 ---
Tip 4: Post Reels Frequently to Increase Instagram Followers
Posting Reels consistently plays an important role in the growth of your brand. A good rule of thumb is posting four reels per week. This will increase your follower base and make the other viewers feel compelled to follow your brand. So, there's more of an increase in followers.
Well, it is quite obvious to think that creating 4 Reels per week can be daunting. Of course, it is easy, but certain tips can surely help you out. First of all, doing challenges is trending right now. So, you can have your hands on it.
Next, you can try re-doing the past popular posts and challenges. Behind-the-scene videos also work on Reels. Apart from this, you must work on the quality of your video because people get attracted to top-quality videos only.
Make sure the introduction of your Reels is catchy so the viewers will want to watch it right till the end. Yet another fascinating way of growing followers is including popular and trending sounds or songs in the Reels.
---
Tip 5: Make Your Reels as Interesting as Possible by Including Music
You know music comes with therapeutic properties. This means that if your Reels have music incorporated in the right way, they may appear truly mesmerizing to the viewers. This, in turn, will increase your followers on the platform.
People listen to soothing music to cool down their thought procedure. So, music will be a good ingredient for your Reels if you really want to increase views per reel. The main objective should be to make Reels as interesting as possible.
When your Reels are interesting, people will go through them and be eager to know what you will be posting next. In this craving to know more, people will start following you. So, creating interesting content is one of the best ways of increasing followers.
---
Easily Increase Instagram Followers using Reels
Simply creating Reels knowing that the feature is popular enough to bring you followers will not do. You need to make valuable content and give people a reason to follow you. Be clear and transparent, so you make your followers understand what they are in for.
Hope you liked this post. We suggest you subscribe to our newsletter to get the latest posts directly into your inbox using email.