18 Best Features of Windows 10 You Should be Using in 2023
Microsoft's Windows 10 was released back in July 2015. Since then a lot of changes have been made to Windows 10. With every semi-annual update, Microsoft brings some under-the-hood changes and new features as well. So, we will discuss the top 18 features of Windows 10 in this post.
Windows 10 includes some new features as well as improvements to old features. Like, Microsoft first promoted Cortana as the default search program for Windows 10 but now it has separated it from search. Similarly, there are several things that are quite worth discussing.
SEE ALSO: How to Upgrade your PC to Windows 11 (4 Methods Explained)?
Top 18 Features of Windows 10 you need to Know in 2023
So, in this post, we have compiled a list of 18 best features of Windows 10 that you might be missing on. And you should consider using them to make the most out of Windows 10. Let's start with Cortana.
1. Talk to Cortana
One of the most hyped features of Windows 10 is Cortana. Cortana was launched as Microsoft's digital assistant for Windows 10 PCs. As Windows 10 is available for PCs as well as Tablets, you can use Cortana on all of these devices.
You just have to turn Cortana on and change its settings according to you. After that, you can use your voice or the Cortana icon on the Taskbar to run a web search, set reminders, check the weather conditions and more.
With the latest update, you can open Cortana as an app on Windows 10 that you can move around and minimize or maximize it.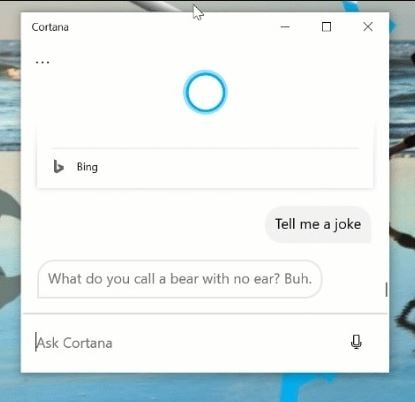 ---
2. Sign-in Options
Windows 10 also introduced a new feature called Windows Hello. Using this feature, you can log in using facial recognition, fingerprint or even using IRIS scan, but your computer should have the necessary hardware attached to it.
To change your login method, go to Settings, then click the Accounts link and select Sign-in options from the menu on the left pane. The available options will vary depending on the hardware attached to your computer, but in new laptops and desktops which are made specifically for Windows 10, you can find some of the new options.
SEE ALSO:
1. How to Change User Account Picture in Windows 10?
2. How to Change Sign-in Screen Background in Windows 10 and 11?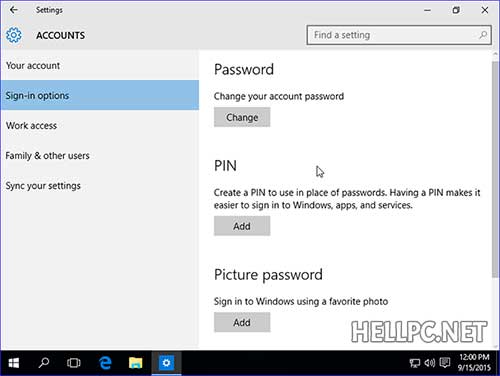 ---
3. Save Battery Power (The best Feature you Need in Windows 10)
For laptop users, Windows 10 has an official Battery saver application. This is one of the best out of 18 features of Windows 10 laptops. You can find this option in the System section of Settings just like on your Android and iPhone. You can also see an estimate of how long your battery should last.
You can turn the Battery saver mode on or off manually, or you can also set it to turn on automatically when your battery gets down to a certain level. To do that, click the Battery saver settings link to change this level from the default to your desired level. Besides that, you can also specify certain apps that are exempt from the various power-saving features.
SEE ALSO: Common Tech Myths you should Stop Believing in 2023.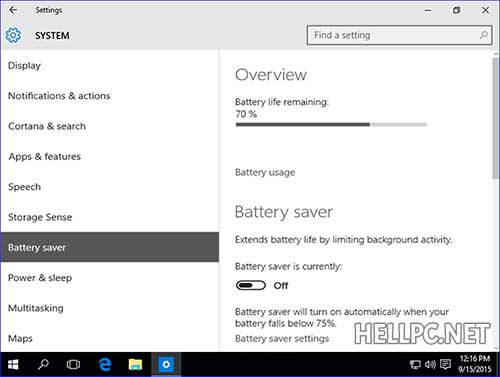 ---
4. Multiple Desktops (Virtual Desktops)
Windows 10 supports "virtual" desktops. It means you can set up multiple desktops rather than sticking with one (the Taskbar and desktop shortcuts appear the same on all desktops). You can have one desktop for your Work and one for entertainment and many more.
So, click on the Task View button on Taskbar or press Windows Key+Tab on the keyboard to view, create and remove virtual desktops. You can also click on the individual application thumbnail to switch between them. You can use Ctrl+Windows Key + Left or Right Navigation Key to switch between virtual desktops quickly.
With the latest Windows 10 update installed on your PC, you can also rename your Virtual Desktops to your liking instead of default Desktop 1, 2, etc.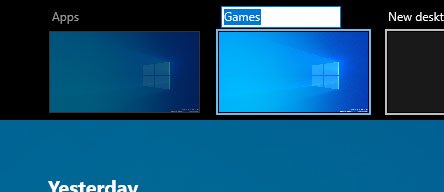 ---
5. Snap Opened Windows to Corners (Another Useful Windows 10 Feature)
Microsoft has upgraded the window snapping function introduced with Windows 8. Windows 8 allows you to snap open windows to the sides of the screen (either left or right). However, with Windows 10, you can also snap them into the corners.
To use this feature, drag an open window into the corner of the display. Alternatively, you can also use the Windows + Navigation Keys shortcut for the same purpose. So, you can easily arrange open windows and apps using this one of the best 18 features in your Windows 10.
---
6. Use Storage Sense in Windows 10
Windows 10 brings a new interface for viewing the contents of your hard drive. Which makes it much easier for you to see how your HDD Space is being used. Storage Sense also allows you to free up space when there is low space using automated cleaning. It will also help you speed up your Windows 10.
Go to Settings > System > Storage option and choose the drive you want to take a closer look at. On the next screen, you will see the break-up of used storage space by pictures, documents, videos, email, music, and so on. You can now click on any entry in the list for more details. You can also move Windows 10 apps to other drives to save space.
SEE ALSO: How to use Storage Sense in Windows 10?
---
7. Change Default App Associations
Application association decides what application will open a particular type of file. For example, Microsoft Office Word opens .doc files. Similarly, other programs open associated files. However, some of the Windows 10 upgrades might change some of these associations.
So, to change them back, go to Settings > System > Default apps and make any necessary changes. Here, you can also reset file associations back to their "Microsoft recommended".
SEE ALSO: How to Change Default Save Location for Microsoft Store Apps?
---
8. Alternate Start Menu
Another of the best 18 features of Windows 10 is the Alternate Start menu. Windows 10 provides quick access to useful utilities in the form of an alternative Start Menu. To see the alternative Start menu, right-click on the Start button. It is not as good looking as the main Start menu but provides quick links to the most important areas of the system.
You can easily access the Device Manager utility, the Command Prompt window, the Control Panel, and many more. You can access the Task Manager, system search, and the Run box from here. This alternative menu was available in Windows 8 as well. The keyboard shortcut for launching the alternate Start Menu is, Windows Key+X.
---
SEE ALSO: How to Customize Start Menu and Taskbar in Windows 11?
---
9. Turn WiFi Sharing ON or OFF
Windows 10 has a more controversial feature, i.e. Wi-Fi Sense. Using WiFi Sense, you can automatically share your Wi-Fi passwords with your contacts on Facebook and Skype. This feature provides them quick access to the internet when they come to your home or office by using your Wi-Fi. But it is not safe to share your Wi-Fi passwords over Facebook or Skype.
You can turn it off in Settings > Network & Internet > Manage Wi-Fi settings. At the bottom of the screen, you can turn sharing on or off for all of the networks your computer usually connects to.
---
10. Video Record Your Gaming Session
Windows 10 comes with an on-screen video recording function. This was first designed to capture your gameplay for sharing with friends, but now you can use it to prepare a presentation or prepare a tutorial for Windows troubleshooting or How-to videos.
In order to use it, first open any application that you want to record. After that, press the Windows Key+G keyboard shortcut and tick the check box to start the Game DVR utility and keep running. The clips you have recorded will be available inside the Xbox application. You can use the Windows Key+Alt+Print Screen keyboard shortcut to save a screenshot to the same location.
SEE ALSO: Xbox Cloud Gaming: The Future is Here?
---
11. Prevent Automatic Restarts after Windows Updates
This also is one of the best and most required features in Windows 10. Because Windows 10 doesn't allow users to disable automatic Windows updates. And hence your PC would restart automatically while you were working on it.
Though you can't change Windows Update settings, yet you can prevent your PC from restarting automatically. Go to Settings, click Update & Security, and then select Windows Update from the left pane. Now, click on Advanced options and you can choose to be notified before scheduling shutdowns.
SEE ALSO: How to Reduce Data usage in Windows 10 in 3 Simple Steps?
---
12. Enable or Disable Quick Access in Windows 10
Windows 10 File Explorer has a new feature called Quick Access. Where you can find recently opened files and frequently used folders. You can also "pin" folders to Quick Access by right-clicking and choosing Pin to Quick Access.
However, you may not like this new feature, as it sometimes makes Explorer slow to load. You can change Quick Access settings to disable it and open This PC by default. So, right-click on the Quick Access heading on the left pane and select Options. Here, you will see an option that will allow you to open "This PC" rather than the Quick Access page, and you can also hide recent files and folders.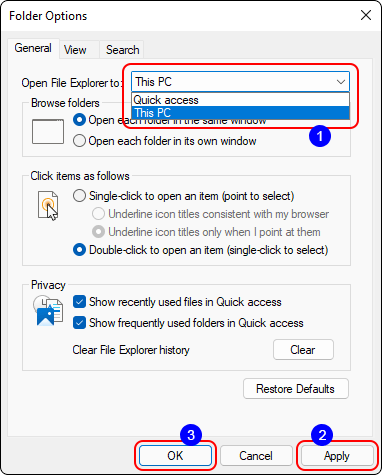 ---
13. Connect Your Phone to Windows 10
Microsoft's Windows Phone has not been a big success. That's why Microsoft is making its software compatible with iOS and Android platforms. So now, you can connect your Android or iPhone to your Windows 10 PC and access Photos and Messages directly from your PC.
To connect your Phone to your PC, go to the Start menu and search for Your Phone app. You can also install it from Microsoft Store if it is not installed already. You can follow this liked tutorial to connect your phone to Windows 10 PC.
---
14. Customize your Windows 10 Start Menu
After Windows 8, the Start menu has made a comeback with Windows 10. But as you can see, it is like a copy of the Windows 8 Start screen. However, you can customize the new Start menu according to your needs. You can also turn the live title off, remove that particular tile from the Start menu and you can add other tiles to the Start menu also.
Apart from tiles, you can resize the height of the Start menu. And you can also change the live tile's size or remove it from the Start menu. You can also pin any app to Start. Simply right-click on an application in the All Apps list and chose Pint to Start to pin it to the Start menu.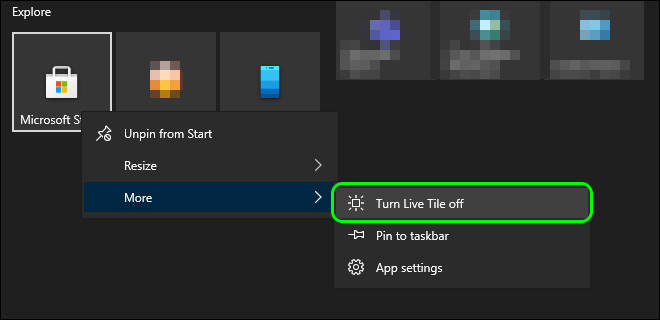 ---
15. Turn On or Off the Tablet Mode
Windows 10 has two different modes for tablets and PCs. This feature is added after problems faced in Windows 8. While Tablet mode is not a very useful feature on normal Windows 10 PCs, it is specially designed for tablet devices. The best feature of Tablet mode in Windows 10 is that it can automatically switch between them if you attach a keyboard to the tablet.
You can also switch between these two modes manually. Click on the Action Center notification icon in the right-bottom corner of the screen and choose Tablet mode to switch between tablet and PC modes. The look of the Taskbar changed to make it easier to use on a touchscreen and the Start menu is turned to full-screen mode as in Windows 8.
---
16. Live Stream Games via Xbox One
Windows 10 and Xbox One consoles are made even more friendlier than ever. The most important feature that has been added to Windows 10 is that you can stream games from Xbox One to a Windows 10 desktop or laptop.
You have to enable game streaming in Xbox One settings, open the Xbox app in Windows 10, and select Connect from the left pane. Now, select your console from the list to start streaming. Both devices should be on the same local Wi-Fi network, otherwise, it won't work.
---
17. New Chromium-Based Microsoft Edge Browser
You can see that Internet Explorer is available in Windows 10, but for a better Web browsing experience, Microsoft has introduced a new web browser i.e. Microsoft's Edge. Initially, it was launched as a classic Windows 10 browser but it yielded no success.
Later Microsoft switched it with the Chromium-based Microsoft Edge browser which is far better and works similarly to Google Chrome. The best part of the new Microsoft Edge is that you can also add Chrome Extensions to it.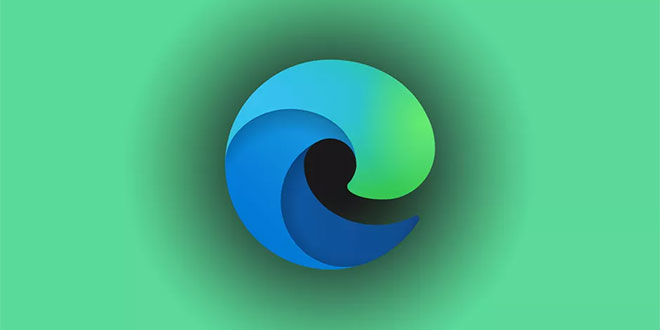 ---
18. Take Control of Your Notifications using Focus Assist
The notification system in Windows 10 is really a good-looking one. You get all types of notifications related to Windows events, pop-up alerts from your installed software and updates from individual Windows apps, Email notifications, and notifications for newly attached hardware, etc.
Windows 10 allows you to configure which notifications you get. To change the settings, go to Settings > System > Notifications & actions. Here, you can block or allow alerts from applications as well as apply a blanket ban. You can also use Focus Assist to avoid disturbance while you are in an important meeting.
---
SEE ALSO: How to Install Chrome OS in your PC?
Top 18 Features of Windows 10 You Might be Missing in 2023
So, these were the 18 best features of Windows 10 that we found quite useful. You should consider using them to make your Windows 10 experience even better. Besides these, there are several other features that couldn't make it to our list. However, Windows 10's Save as PDF is also a very convenient feature if you like to save your documents as PDF frequently.
Hope you liked this list of Windows 10 features. You can also discover more about Windows 10 yourself by exploring Windows 10 Insider Program. Don't forget to share your Windows 10 experience in the comments down below. Enjoy and have fun.