Fix Chrome OS is Missing or Damaged Error on Chromebook 2023
Just like Widows, Chrome OS is also prone to errors and has it's own share of problems. Similar to Windows' Blue Screen of Death (BSOD), Chrome OS has "Chrome OS is missing or damaged" error. When this error occurs in your Chromebook, you should be ready to face data loss.
Using Chromebook Recovery utility, you can restore your Chromebook to working state. If you can't access built-in recovery utility on your Chromebook, you can also create recovery media using another system. But irrespective of the method you use to restore Chromebook to working condition, it will wipe your local storage.
SEE ALSO: How to Sideload Android Apps on Chromebook without Developer Mode?
Facing "Chrome OS is Missing or Damaged" Error? Here is the Fix
So, in this tutorial, we will show you how to fix Chrome OS missing or damaged error using inbuilt recovery tool. If that doesn't work, we have another option to create recovery media using another PC. Let's check the steps in details.
Step 1: Reset your Chromebook using inbuilt Recovery Utility
When you are at "Chrome OS is missing or damaged" screen, press Ctrl + D keyboard shortcut on your Chromebook. This will launch Chrome Recovery Utility. Press Enter to continue recovery process.
After that, follow on-screen instructions and you will have your Chromebook Reset to factory settings. As mentioned earlier, you will lose all the data stored on your Chromebook but you will have your Chromebook running again.
---
Step 2: Install Chromebook Recovery Utility Extension on Chrome
So, if first method doesn't work, you can also try creating Recovery Utility on another system. You can create recovery media on any system running Windows, macOS or Chrome OS. You just have to install Chromebook Recovery utility extension on your Chrome browser.
INFO: Google is retiring Chromebook Recovery Utility Chrome App. So, we have used Chrome Extension in this tutorial. You can also use this utility to format your corrupt USB or SD card.
Now, go to Chromebook Recovery Utility extension page and click Add to Chrome.
After that you will be prompted for your confirmation. Simply click Add extension to add the extension to Chrome.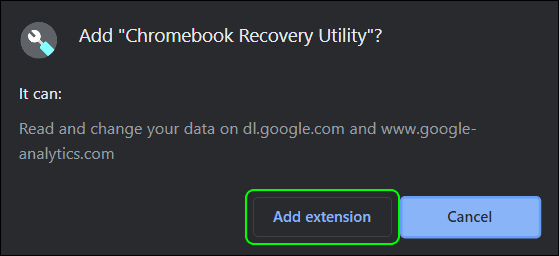 ---
SEE ALSO: How to Play Steam Games on Chromebook?
---
Step 3: Launch Chromebook Recovery Utility from Extensions
Now, click on Extensions icon on the address bar of Chrome and launch Chromebook Recovery Utility from there.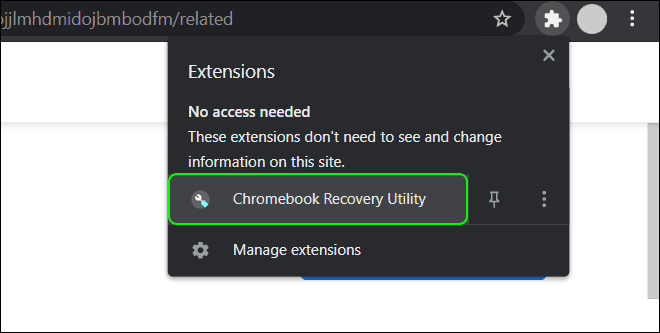 We will use this extension to create Recovery Media to fix "Chrome OS is missing or damaged" error in Chromebook. Now, insert a USB drive of around 8 GB or more and click Get Started.
---
Step 4: Select your Chromebook Model
Now, you will see option to type the Model number of your Chromebook. You can type it manually or select from the list of models by clicking the link below the input box. After typing the model number, click Continue.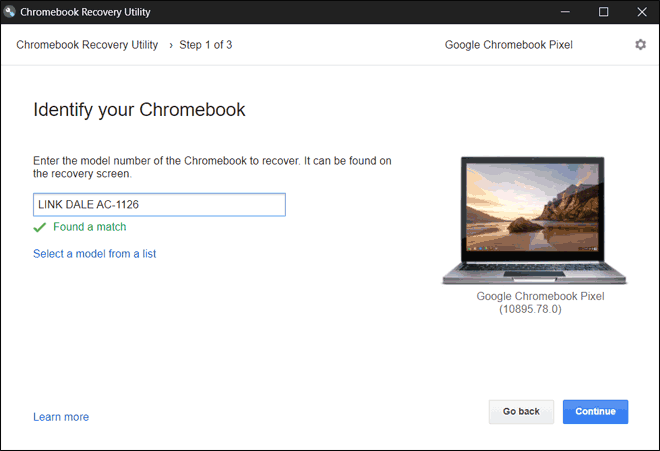 ---
SEE ALSO: How to Enable Developer Mode on Chromebook?
---
Step 5: Select USB and Create Recovery Media to 'Fix Chrome OS is Missing or Damaged' Error
Now, select your USB drive from the list of available USB devices. Please note that all the data on your USB drive will be wiped. So, make sure to take backup of your data before starting. When you are ready, select USB drive and click Continue.
Finally, we are almost there. Click Create Now to download and create Recovery media for your Chromebook. Chromebook Recovery Utility will download the recovery image and create recovery media using the USB drive.
---
Step 6: Insert Recovery Media and Reset your Chromebook
After you are ready with your Recovery Media, insert it into your Chromebook. If you are on "Chrome OS is missing or damaged" screen, it will automatically detect the recovery media.
After that Chromebook Recovery Utility will launch where you can follow on-screen instructions to reset your Chromebook. Again, all your data stored in local storage will be wiped completely.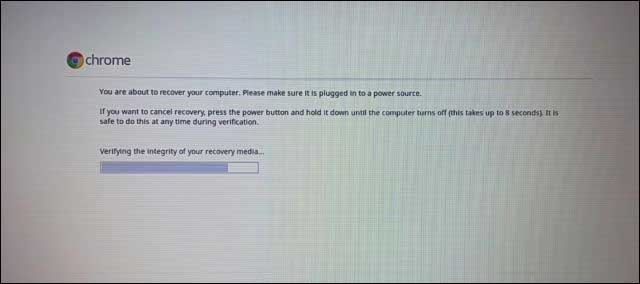 ---
SEE ALSO: How to Install and Use Linux on Chromebook?
---
Solve Chrome OS is Missing or Damaged Error in your Chromebook
Above tutorial explained how you can fix Chrome OS' BSOD error. The process is quite straightforward but it costs you your locally stored data. So, we suggest you to store most of your data to Google Drive to avoid such situations in future. And it's quite easy to restore your files from Google Drive.
Hope you liked this tutorial. Feel free to share your thoughts and suggestions in the comment section down below. You may also subscribe to get latest updates directly into your inbox.