How to Fix Windows Update Errors in Windows 10
Main issues that cause Windows update to fail are – 1) taking a long time to scan, or 2) error codes while installing updates. This tutorial shows you how to fix Windows Update errors in Windows 10. In this step by step guide we will help you in troubleshooting almost all type of Windows Update errors and other issues.
Here are some of the most common error codes that you see when Windows update fails to install an update: 0x80070002, 0x80070643, 0x80070003, 0x8024200B, 0x80070422, 0x80070020, 0x80073712, 0x800705B4, 0x80004005, 0x8024402F. Some of these errors might cause your PC to stuck on "Checking for updates…". Keep reading to know how to fix these errors.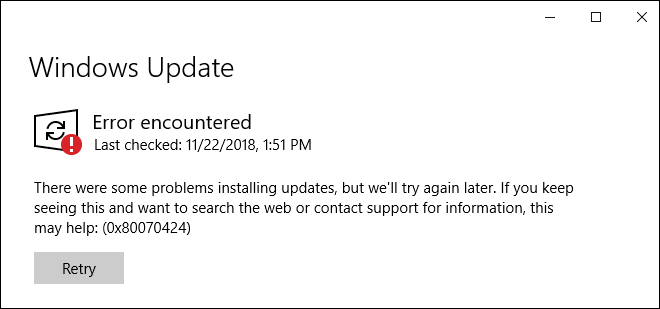 SEE ALSO: How to Upgrade your PC to Windows 11 without Supported CPU and TPM2.0?
This tutorial walks you through a series of troubleshooting steps to get your Windows update issues resolved. Make sure you follow the steps in order they are provided here.
1. Fix Windows Update Errors Using Troubleshooter
First thing to try when you see Windows Update failure message is Windows Update Troubleshooter. This utility is provided by Microsoft itself to help people troubleshoot Windows update errors. Follow these steps to run Windows Update troubleshooter:
Step 1: Start Windows Update Troubleshooter
First download Windows update troubleshooter from below given links:
After downloading, run the Windows update troubleshooter and click on Next.
Windows update troubleshooter will look for errors in Windows update components. However, it may ask you to run as Administrator. Click on Try troubleshooting as an Administrator to continue.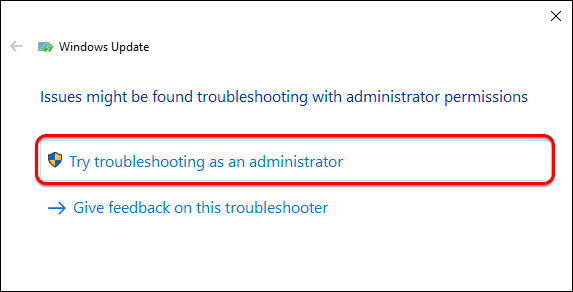 After that Troubleshooter will start with administrative privileges. Click on the Next again.
---
Step 2: Reset Windows Update Components and Fix Errors
Windows update troubleshooter will check your system for various types of errors. After analyzing errors in Windows Update, troubleshooter will ask to to Apply this fix or Skip this fix to continue troubleshooting.
Windows Update troubleshooter will reset Windows update components and clear Windows Update cache and restart the services. If Windows update troubleshooter as successful in resolving the Windows update issue, it will show you details of fixed issues. Now you can close the troubleshooter.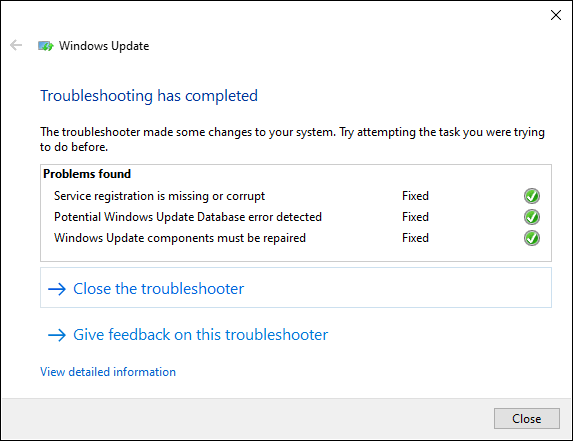 ---
Step 3: Check for Updates
It's time to check if Windows Update issues were fixed or not. Go to Settings > Update & Security and click on Check for updates. If issues were fixed successfully, you will be able to download and install updates in your Windows PC.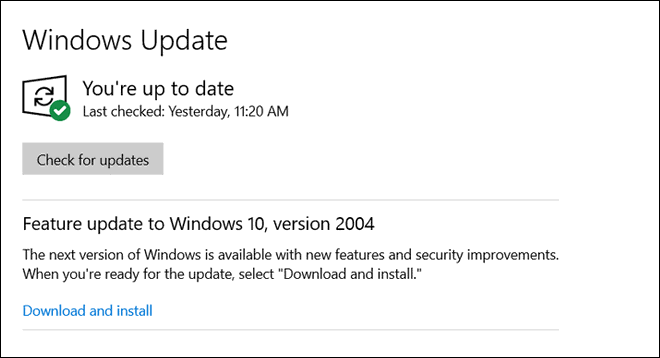 SEE ALSO: How to get latest Windows 10 Update on your computer?
---
2. Manually Fix or Reset Windows Update Components
In case troubleshooter fails to troubleshoot Windows Updates errors in Windows 10, you can perform those troubleshooting steps manually. You can reset Windows update components using simple commands in command prompt. Just follow these steps carefully:
Step 1: Run Command Prompt as Administrator
First we need to stop Windows Update and Cryptographic Services. For stopping these services we need to run Command prompt as Administrator.
Search cmd in Start menu, right click on it and select Run as administrator.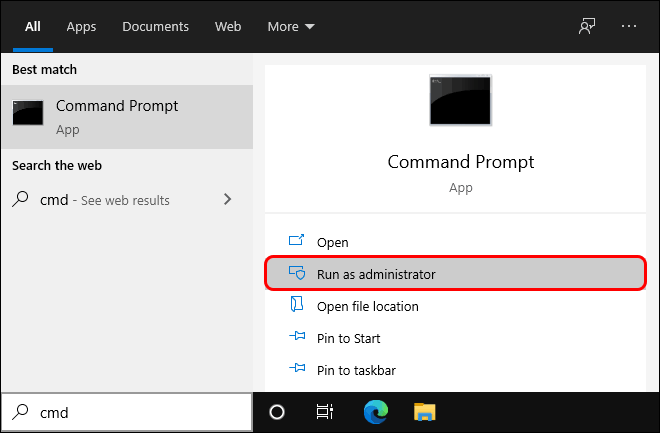 You may see UAC prompt. Click on Yes to continue. After that Command Prompt will open with administrative privileges.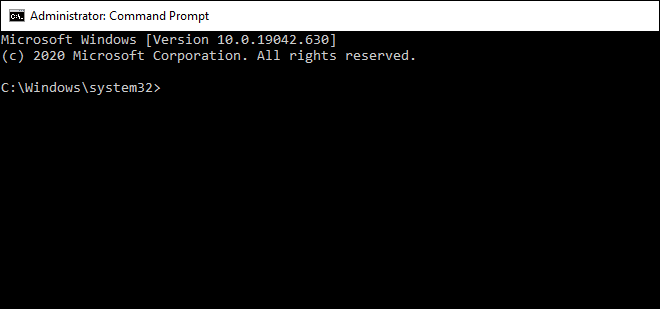 ---
Step 2: Rename Software Distribution Folder
Enter following commands and press Enter after each to stop Windows Update & Cryptographic services.
net stop wuauserv
net stop cryptsvc
After stopping both the services, we will rename SoftwareDistribution and catroot2 folders. These folders store Windows Update database. If any of the database files gets corrupt, it causes Windows Update to fail. Usually if you try to rename these folders without stopping Windows update and Cryptographic services, it will give you error.
Enter following commands to rename SoftwareDistribution and catroot2 folders:
ren C:\Windows\SoftwareDistribution SoftwareDistribution_old
ren C:\Windows\System32\catroot2 catroot2_old
SEE ALSO:
1. A to Z list of all Windows CMD Commands.
2. 10 Cool Command Prompt Tricks You Should Know.
---
Step 3: Check for Windows Update after Applying the Fix
Now, after renaming both the folders, start Windows Update and Cryptographic services again. Type following commands and press Enter after each command.
net start wuauserv
net start cryptsvc
It's time to go to Settings > Update & Security and click on Check for updates to see if problem is fixed or not? If Windows Update problem was fixed, you will see Windows Updates working correctly.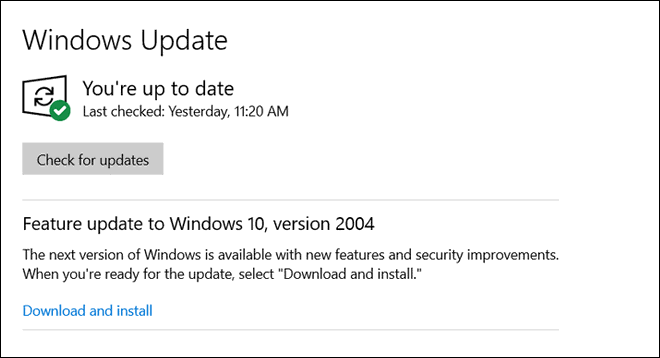 ---
3. Fix Windows Update File Corruption
If Windows Update Error was not fixed even after performing manual Windows Update component reset, you can now move to third method i.e. fix Windows file corruption. In this process, you need to run both DISM and SFC commands and not only DISM. Follow these steps:
Step 1: Scan and Restore Health Using DISM and SFC Tools
Open Command Prompt with Administrator rights. In command prompt run DISM command in following format-
DISM.exe /Online /Cleanup-image /Restorehealth
This command takes some time to execute depending upon configuration of your PC.
After DISM, run SFC command in following format:
sfc /scannow
This command also takes time to scan and fix system errors in Windows Update components.
---
Step 2: Run Windows Update
Most probably Windows update issue would be resolved by this step and you will be able to update your Windows to latest version via Windows Update.
Go to Settings > Update & Security and click on Check for updates to see if Windows Update issues has been resolved or not? If you were successful resolving the issue, Windows Update will work correctly.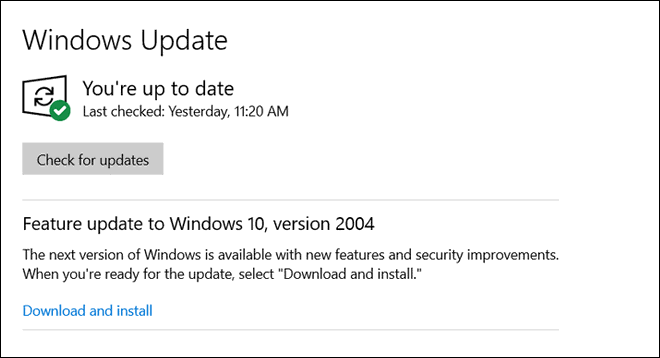 ---
4. Reset Windows or Perform a clean install
If Windows update issues is not resolved even after trying above 3 methods, you now need to either Reset Windows 10 using Windows Recovery or perform a clean install of Windows on your PC.
A) Reset Windows 10 using Windows Recovery
If Windows update issue still persists, you can try resetting your Windows 10 using Windows Recovery. You can perform Factory Reset in Windows 10 just like you do in Android phones.
Go to Settings > Update & Security and click on Recovery in left pane. Following tutorial may help you with step by step process of resetting Windows 10 using Windows Recovery:
Reset your Windows 10 PC using Windows Recovery
B) Clean Install Windows 10
If resetting Windows 10 using Windows Recovery doesn't work, only option left for you is clean installation of Windows 10 on your PC. However, before performing clean install of Windows 10, take full backup of your important data. Clean installation of Windows 10 may erase your Hard disk drive completely.
For performing clean installation of Windows 10, you will require bootable Windows 10 USB or DVD. You can check this tutorial for installing clean copy of Windows 10:
---
Troubleshoot and Fix Windows 10 Update Issues
In most of the cases, your Windows Update issue would be fixed by first and second methods only. There will be hardly 10 percent of cases that will go up to third method. And in 1% cases (worst scenarios), you may require to go through method 4.
Hope this guide helps you resolve Windows 10 Update issues. In case you have any queries and suggestions, feel free to share them in the comment section down below.