How to Get Windows 10 ISO Download Links Officially
First step for installing Windows 10 on your PC is to download Windows 10. Microsoft provides it's own utility (Media Creation Tool) for downloading Windows 10. However, Media Creation Tool doesn't allow you to copy or save download links of Windows 10 ISO files. And you will always land on Media Creation tool page while trying to get Windows 10 ISO download links from Microsoft website.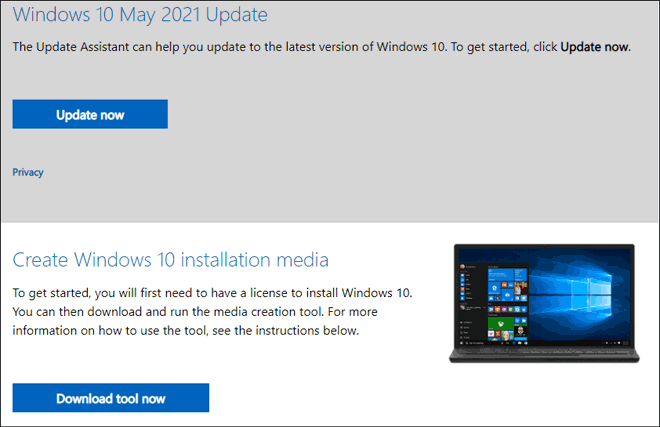 Another benefit of getting Windows 10 ISO download links is that you can use a download manager to download ISO with high speeds. So, in this tutorial we are going to show you how to get Windows 10 ISO download links from Microsoft website.
SEE ALSO:
1. How to Download Windows 10 using Media Creation Tool?
2. How to Download with High Speed using BitComet?
Get Direct Download Links for Windows 10 ISO from Microsoft Website
Microsoft website detects the OS type from the browser and redirects you to relevant download page. So, if you are using Windows PC, it will redirect you to Media Creation Tool page and if you are using mobile browser (unsupported OS), it will send you to another page. That another page has links for downloading Windows 10 ISO files.
So, in this tutorial, we are going to trick Microsoft website into redirecting to download links page by telling it that the browser we are using is Android mobile browser. We are going to use Developer Tools in web browsers for this purpose.
Step 1: Open Developer Tools in Google Chrome
First of all, open Google Chrome on your Computer. Then, press F12 function key on keyboard to launch Developer Tools in Google Chrome. Next, click on Toggle Device Toolbar button and then select Moto G4 or any other mobile device from the drop-down as shown below.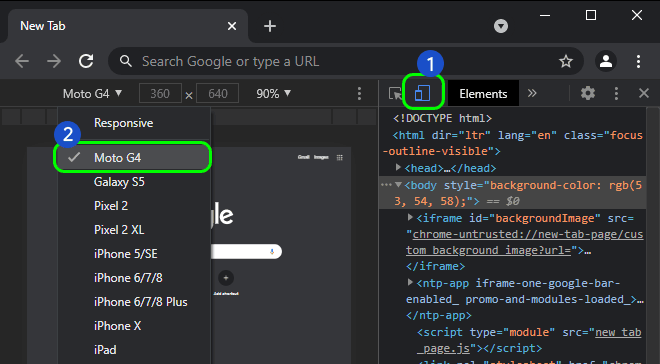 ---
Step 2: Open Windows 10 Download Page
Copy Windows 10 download link from below and paste in Chrome address bar. You will be taken to the page where you can find download links for Windows 10 ISO files. After the page has loaded successfully, you can close Developer Tools.
https://www.microsoft.com/en-us/software-download/windows10ISO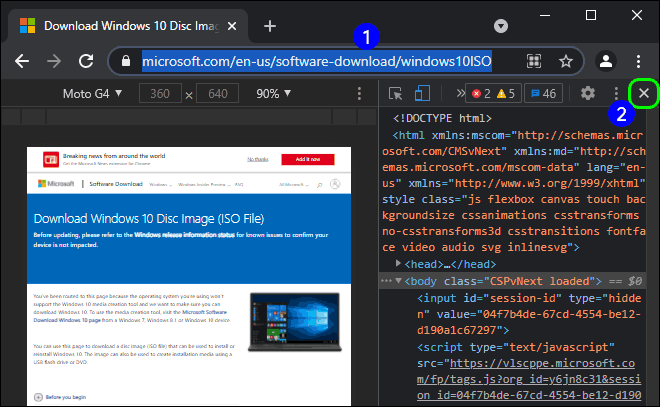 ---
Step 3: Select Edition and Language
After you close Developer Tools in Google Chrome, the same download page will open in full window. Just do not refresh the page.
Select the Edition of Windows 10 that you want to download from available options and click on Confirm button.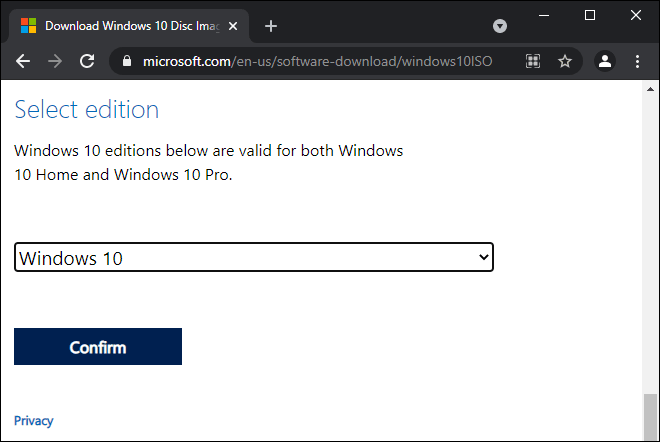 Next, select the Language for your Windows 10 ISO files and click Confirm again.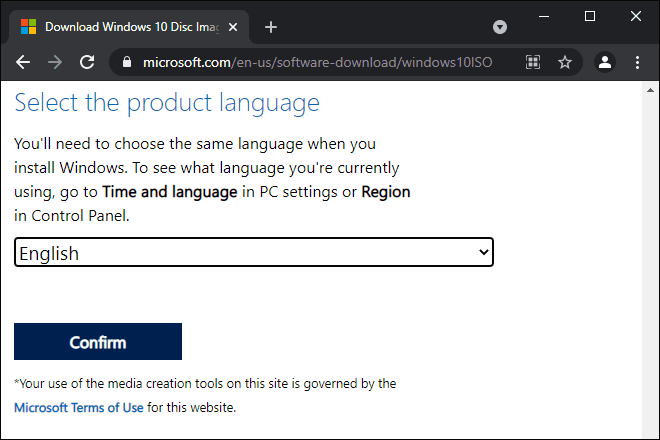 ---
Step 4: Get Windows 10 ISO Download Links
Now, you will see download links for selected version of Windows 10. You will see two download links for 32-bit and 64-bit Operating Systems respectively. Simply click on any download link to download Windows 10 ISO file on your PC. You can also use any download manager to speedup your download.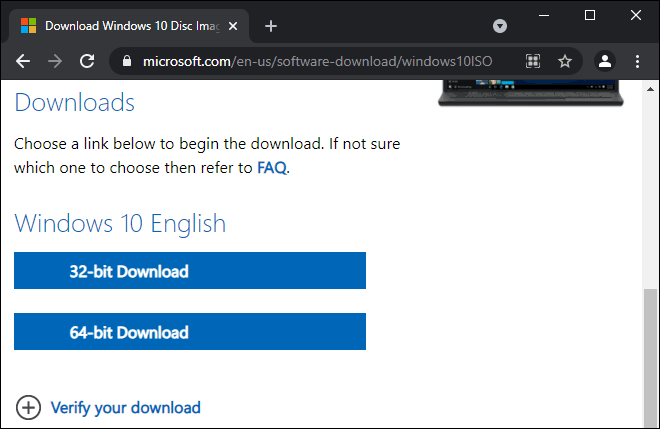 NOTE: Please note these download links are valid for 24-hours only. After that these download links will expire and you will have regenerate them.
---
SEE ALSO: How to Create Windows 11 Bootable USB for Unsupported and Supported PC?
Download Windows 10 ISO Files without Media Creation Tool
Make sure you download the files before the links expire. You can also use third party download managers to speed up your download. After downloading the ISO files, you can use Rufus to make bootable USB or ImgBurn to create bootable DVD for Windows 10. Now, just setup your PC to boot from USB or DVD and start Windows 10 installation.
Hope you enjoyed above tutorial. Feel free to share your ideas and queries in the comments down below. You can also subscribe using your email ID to get latest tutorials directly into your inbox.