How to Factory Reset Android Phone
Is your Android phone hanging a lot? Are you having issues with apps? Is your phone not responding to touches and taps quickly? Is your phone having random freezes whiles using it? If your answer is yes, then it's probably a good time to Factory Reset your Android phone.
When you perform Factory Reset, it will wipe all your data, apps and settings. So, we suggest you take the backup of your phone's data first. The factory reset will restore your Android phone to factory settings. However, if you have upgraded your phone's Android version, it won't be reverted back. But it should solve all your problems related to apps, settings etc.
SEE ALSO: How to Factory Reset your Mac and Reinstall macOS?
Perform Factory Data Reset on your Android Smartphone
This tutorial shows you how to Factory Reset your Android Phone. Have a look at the process in the video below.
We have used Samsung phone in this tutorial. However, process is similar on almost all Android Smartphones. So, let's go through the steps.
Step 1: Open Settings on your Android phone
First of all, launch Settings on your Android phone. After that look for General Management or More Settings section. Settings location may differ for different manufacturers.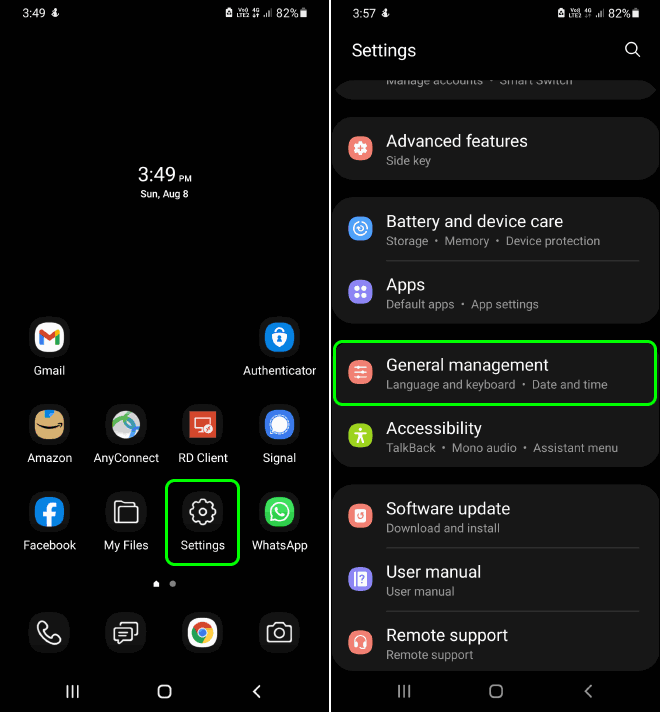 ---
SEE ALSO: How to Reset your Windows 10 PC using Recovery Options?
Step 2: Select Factory Data Reset in your Android phone
Now, look for Reset or Backup and Reset. The name of the setting may be different for each brand. So, when you are in Reset setting page, you will see various options. Here, you will see options to Reset all settings, Reset network settings, Reset accessibility settings and Factory data reset. So, tap on Factory data reset to reset your Android phone to default settings.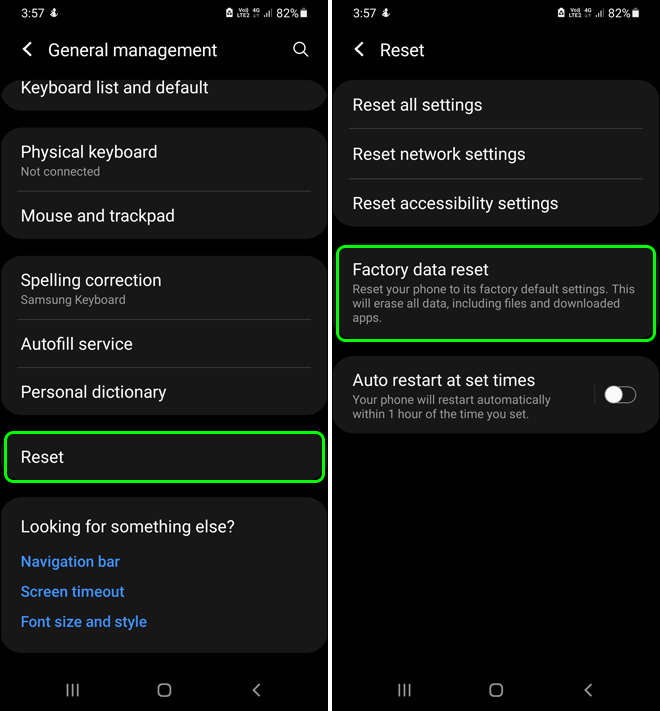 ---
Step 3: Confirm your PIN and Start Factory Data Reset
Now, you will see the details of the data that you are going to loose by performing Factory Data Reset. It is recommended to take the backup of your data before proceeding. Tap on Reset button and provide your PIN to continue. Finally tap on Delete all to start process.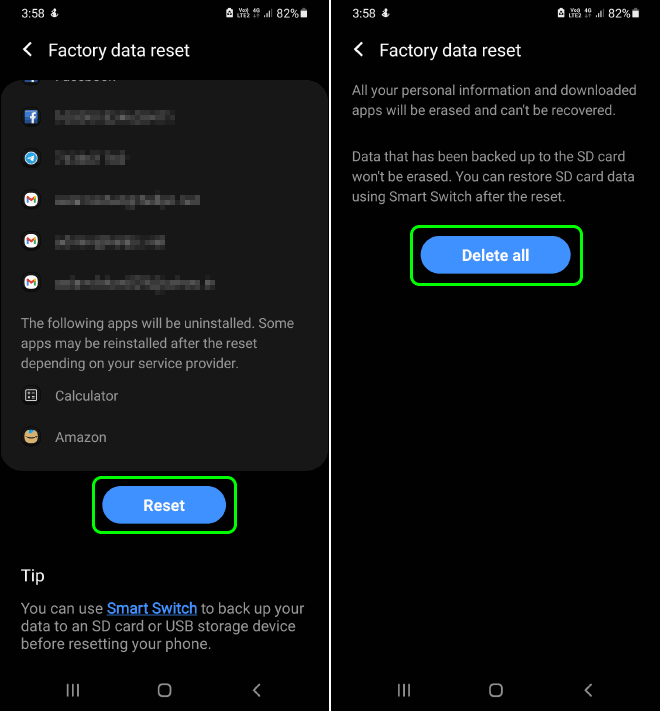 NOTE: This action cannot be undone, so be sure before performing Factory Data Reset. Your phone will restart after process is complete.
SEE ALSO: How to install Custom ROM on your Android Phone?
---
Restore Factory Settings in your Android phone
Now, you will have to setup your Android phone as new. All your contacts and applications stored on your phone will be wiped out. Now, your phone will be free from all junk and buggy apps. It will run like new Android phone after Factory Data Reset. You can also check how to block spam notifications on your Android phone.
Hope you liked this tutorial. Should you face a problem, comment below. You can also subscribe to our newsletter for latest updates.