4 Simple Methods to Factory Reset your Chromebook in 2023
Just like Windows PCs, Chromebooks also get slow over time; just not that quick. Because lightweight Chrome OS keep your Chromebook running fast for longer time. However, continuous use of your Chromebook for years may make it sluggish. In such cases, you can factory reset your Chromebook to make it fast again.
However, a factory reset or powerwash will completely wipe your Chromebook's hard disk. Besides that, it will remove all the customizations like wallpaper, display resolution, homepage, themes, and extensions from your Chromebook. But it will not touch the content stored on your SD card attached to Chromebook.
SEE ALSO: How to Factory Reset Mac and Install Fresh Copy of macOS?
Factory Reset your Chromebook and Make it Fast Again
In this tutorial, we are going to show you four quick and simple methods using which you can easily factory reset your Chromebook. Be warned, all the data on your Chromebook will be wiped and you will have to login and create user accounts again. Now that you have been warned, let's proceed with the easiest method first.
NOTE: We suggest you to take the backup of your important data before factory resetting your Chromebook.
Method 1: Powerwash Chromebook from Advanced Settings
You can easily powerwash your Chromebook from Chrome OS settings. So, click on the Notification center icon at the bottom-right corner and select Settings (gear icon).
After that scroll down and expand Advanced section in Chromebook settings. Here, select Reset Settings to see available options for resetting your Chromebook.
Here, you will see the option to factory reset your Chromebook using Powerwash. So, click Reset button to start the process.
After factory resetting your Chromebook, you will have it like a brand new PC. Configure it again just like you did the first time.
---
SEE ALSO: How to Start Windows 10 in Safe Mode?
---
Method 2: Factory Reset Chromebook from Login Screen
Now, in case you have lost your Chromebook password, you can still reset your Chromebook even without logging into it. So, make sure you are on login screen (you may restart your device if you need to) and press Ctrl + Alt + Shift + R keyboard shortcut.
After you press above shortcut, a "Reset this Chrome device" window will open. Here, click Powerwash button to powerwash your Chromebook.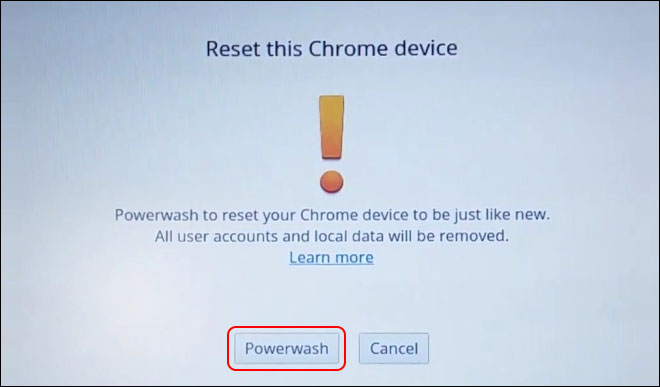 After that, your Chromebook will restart and you will see Powerwash setup. Follow on screen instructions to reset it to factory settings.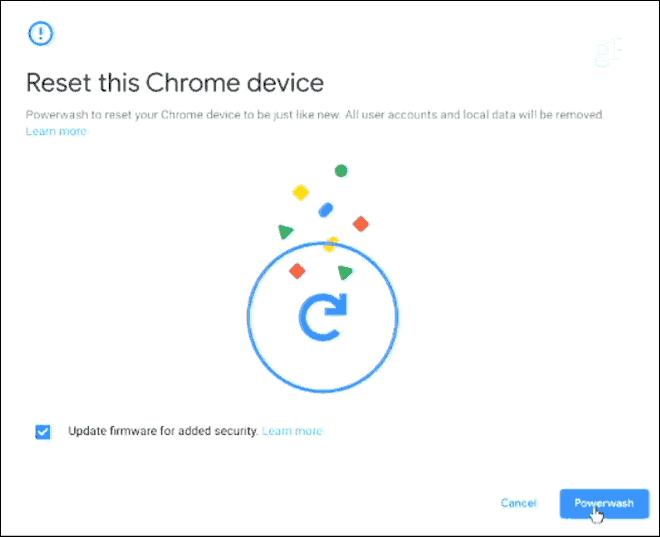 Just like first method, you will have to login with your Google account again.
---
SEE ALSO: How to Enable Developer Mode in Chromebook?
---
Method 3: Use Recovery Mode to Hard Reset Your Chromebook
While the methods explained above will reset your Chromebook software to factory default, this method will also reset the hardware configurations. So, if your Chromebook is freezing while booting or it's not booting at all, you can use this method.
First of all, connect your Chromebook to power adapter and shut it down completely. Now, press and hold Refresh and Power buttons together. In case, it still doesn't show anything on screen, try pressing Esc key along with the other keys as well.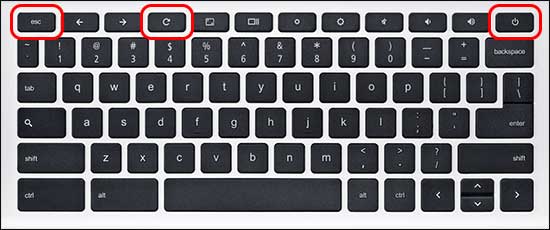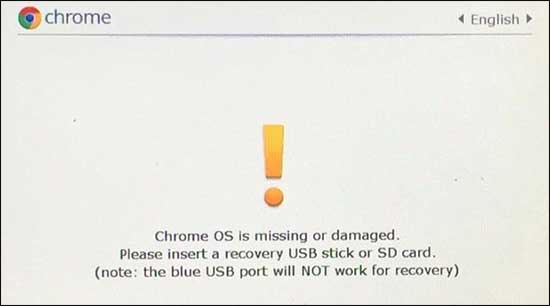 We will now access Recovery Screen from here. So, press Ctrl + D keys to launch recovery screen and follow on screen instructions to factory reset your Chromebook easily.
NOTE:
If you are using Chrome OS tablet, use Volume Up and Power buttons to get into recovery screen. Rest of the process is similar to factory resetting an Android Phone.
If you have an old Chromebook, it might have a dedicated reset key that you can use to factory reset your device. Some older Chromebooks come with a dedicated reset key which can be used to hard reset a device. Here is more information about them.
---
Method 4: Restore School Chromebooks to Factory Defaults
If your school has allotted you a Chromebook, unfortunately, you won't be able to reset it by yourself. Because, schools normally enroll their devices under an Administrator to centrally manage them. So, you might not be able to access Advanced settings in your school Chromebook.
And if you manage to reset your school Chromebook anyhow, it will automatically be enrolled under the same administrator again.
So, you will have to remove your Chromebook from Administrator console with the help of your school's IT admin. Only after that, you will be able to access all the settings without any restrictions.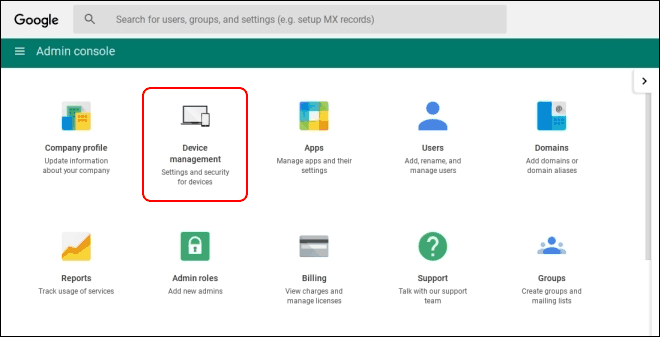 ---
SEE ALSO: How to Reset your Windows 10 or Windows 11 PC using Recovery?
Restore Factory Settings in your Chromebook Easily
We have explained 4 easy methods to restore factory defaults on your Chromebook. You can use any of the methods based on your situation. If you have logged in already, you can use first method. Logged out and not able to login, use second method. Similarly, use third method if your Chromebook is inoperable and use Admin console to reset your school Chromebook.
Hope, you liked this tutorial. Feel free to share your thoughts and suggestions in the comment section down below. You may also subscribe to our newsletter to get such tutorials directly into your inbox.