How to Install and Play Minecraft on Chromebook in 2022
Minecraft, one of the most popular games, is available for most of the platforms including Windows, macOS, iOS, Android and Linux etc. However, there still no supported version available for Chrome OS. So, you can't officially install and play Minecraft on Chromebook. But using a workaround, you enjoy this world famous game on your Chromebook.
This workaround uses Linux environment on Chromebook. So, you can sideload your Minecraft game just like other Android apps on Chromebook. And with the recent improvements to the Linux on Chromebook, you don't even need to switch to Developer Mode. Besides that, mouse-capture bug has also been resolved. There is still mouse speed issue but you can change settings to fix it.
SEE ALSO: How to Set up and Host Minecraft Server on Android Phone?
Install and Run Minecraft on your Chromebook using Linux
What we will do in this guide is, we will first enable Linux on Chromebook and then install debian version of Minecraft in Linux. After that we will also explain best settings to run Minecraft on your Chromebook smoothly. So, let's start with the steps.
Step 1: Enable and Setup Linux on your Chromebook
As mentioned earlier, we need to setup Linux on Chromebook first. Just go to Settings > Linux (Beta) and click Turn on next to Linux menu. You can check full tutorial on how to enable and setup Linux on Chromebook here.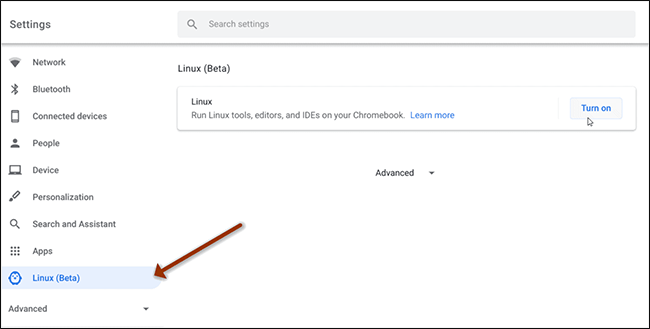 After setting up Linux, make sure to run sudo apt-get update and sudo apt-get upgarde commands in Linux terminal to get latest updates.
---
Step 2: Download and Install Minecraft on Linux in Chromebook
After you have successfully setup Linux, it's time to install Minecraft on Linux. So, go to official website of Minecraft and download Minecraft.deb (for Debian/Ubuntu) from alternate downloads page.
After that move downloaded file to Linux files via the Files app. Here double-click the Minecraft.deb file and then click INSTALL button to install Minecraft on your Chromebook.
---
SEE ALSO: How to Run Android on Linux using Virtual Machine?
Step 3: Launch and Run Minecraft on Chromebook from Linux Apps
After installing Minecraft, go to App Drawer. Here, open Linux folder and select Minecraft Launcher to launch Minecraft game.

After that, login to your Mojang or Microsoft account to continue.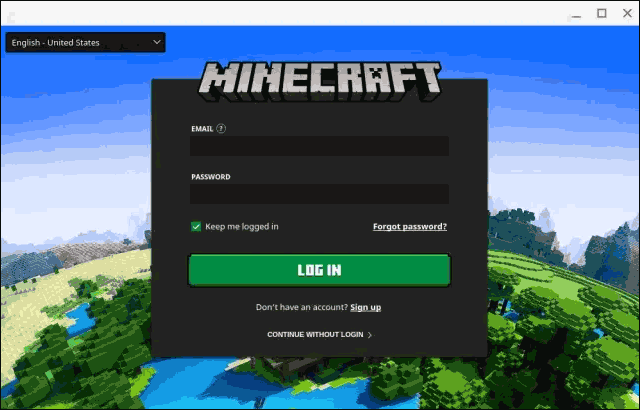 ---
Step 4: Play Minecraft Demo on Chromebook to Install Latest Update
After login, click on Play Demo button at the bottom. Minecraft will download and install latest update automatically.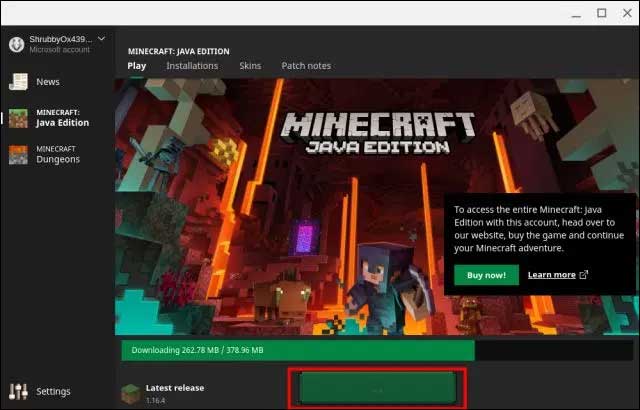 After successful installation, Minecraft app will open automatically. However, if it doesn't open, you can open it from the App Drawer again.
Finally, you are ready to play Minecraft on your Chromebook. Just click Play Demo World and enjoy!!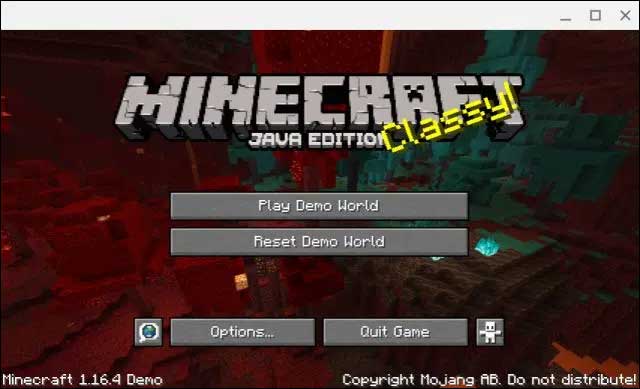 ---
Frequently Asked Questions for Minecraft on Chromebook
Here are few questions that you might have in your mind after you install and play Minecraft on your Chromebook.
Q1: Minecraft Installation Failed on Linux?
If your Minecraft installation failed with error, you need install latest version of Java on Linux in Chromebook. Just type following command in Linux terminal.
sudo apt-get install default-jdk -y
After successful installation, run the Minecraft.deb file again and it will install correctly this time.
---
Q2: Mouse Sensitivity too Low, How to Fix?
If you feel your mouse is sluggish in Minecraft, you can easily speed it up by changing settings in Minecraft. Go to Options > Mouse Settings and change the value of Sensitivity to HYPERSPEED!! Click on Done to save the settings.
---
Q3: How to Speed up Minecraft and Enable Mouse Lock on Chromebook?
If Minecraft is still running slow on your Chromebook, you can enable Hardware and GPU acceleration on Linux in Chromebook to speed it up. To do so, enable following Chrome flag.
chrome://flags/#crostini-gpu-support
To enable Mouse lock for Minecraft in Chromebook, enable following Chrome flags.
chrome://flags/#exo-pointer-lock
chrome://flags/#enable-pointer-lock-options
---
Q4: What are the Best Minecraft Settings for Smooth Gameplay on Chromebook?
We recommend following Video settings for best and smooth gameplay of Minecraft on your Chromebook. Go to Options > Video settings and set these values.
| SETTING | VALUE |
| --- | --- |
| Graphics | Fast |
| Render Distance | 10 chunks |
| Smooth Lighting | Off |
| Max Framerate | 30 fps |
| Clouds | Off |
| Particles | Minimal |
| Entity Shadows | Off |
---
SEE ALSO: How to Install Windows 10 on Chromebook?
Play Minecraft on your Chromebook with Ease
Though Minecraft is not officially available for Chromebook but with Linux, you can install it just like on any other platform. However, you may need to tweak Minecraft's settings to run it smoothly on low end Chromebooks. Just make sure to install latest version of Java and update Linux before installing it.
Hope you liked this tutorial. Don't forget to share your Minecraft experience on Chromebook with us. You can also share your queries and suggestions in the comment section down below. We also suggest you to subscribe to our newsletter and get latest tutorials directly into your inbox.