How to Dual Boot Windows XP and 7 in your PC
Dual booting provides you several benefits. You can run two operating systems in single computer. So, if you need to work on Windows, just boot to Windows. Similarly, if you wish to work with other OS, you can boot to that. You can also dual boot different versions of Windows like XP and 7 on your PC.
However, dual booting allows you to run only one OS at a time. The OS which you select on boot will be loaded. And if you wish to switch to another operating system, you have to restart your PC and select second OS on boot. So, if you wish run two OS at the same time, you can try using Hyper-V or VirtualBox. Using Hyper-V or VirtualBox, you can run another OS within your existing OS.
NOTE: If you are installing different versions of Windows on your PC, you can only install newer version over older version. For example, you can install Windows Vista, 7, 8 or 10 on Windows XP but you can't install Windows XP on Windows Vista, 7, 8 or 10. If you install older version of Windows over newer version, only newly installed Windows (older version) will work and you will lose your currently installed newer version of Windows.
SEE ALSO: How to Run Windows 11 on VirtualBox by using Windows 11 VHD file?
Install Windows XP and 7 together on your Computer
This tutorial shows, how to dual boot Windows XP and Windows 7. To follow this tutorial, you should have enough free space on your HDD and at least two local disk drives already created on your HDD. You can also shrink your existing drive and make a new drive from freed up space. If you are doing it on a new PC, you can also create volumes while installing Windows.
Before we proceed with tutorial, create bootable USB or CD/DVD for Windows XP and Windows 7. You can use Rufus for creating bootable USB and ImgBurn for making bootable CD/DVD. After you are ready, follow these steps.
Step 1: Install Windows XP using Bootable Media
First, we will install Windows XP on our PC and after that we will install Windows 7. So, insert bootable Windows XP CD/DVD or USB and start installation. You may need to setup your PC to boot from USB or CD/DVD.
We are not explaining full process of installing Windows XP here. You can check this tutorial for detailed Windows XP installation steps.
---
Step 2: Create New Volume in your PC to Dual Boot Windows XP and 7
We need another partition to install Windows 7. You can create partitions during Windows XP installation and after that as well. So, if you have left some space unallocated during Windows XP installation, you can use that to create a new volume.
Even if you have not left any unallocated space and created single drive using all space, you can shrink it's size to free up some space. After that you can create new volume using shrunken space.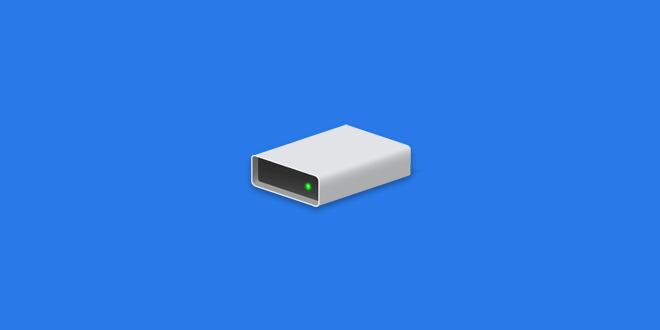 ---
Step 3: Insert Windows 7 Installation Media and Start Setup
Now, boot to Windows XP. After that insert Windows 7 DVD or USB into your PC. Next, open My Computer in Windows XP and launch Windows 7 setup from DVD or USB.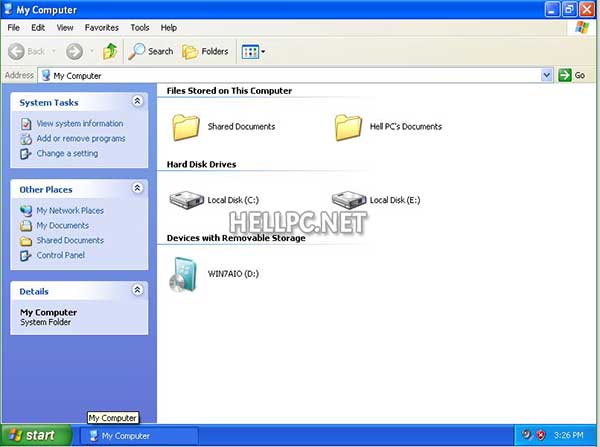 After that, Windows 7 setup will start. Click Install now to continue.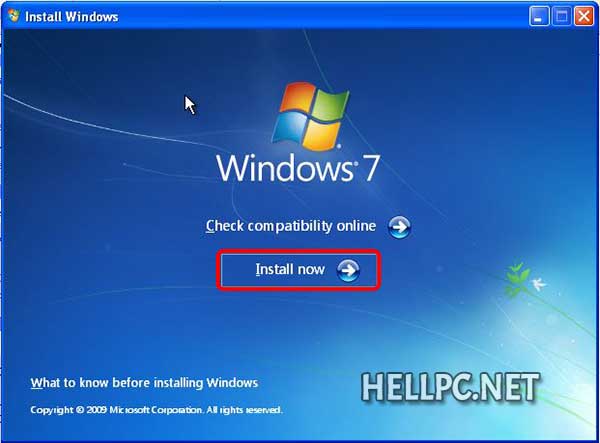 ---
SEE ALSO: How to Clean Install Windows 7?
---
Step 4: Select Update Option and Select Version of Windows 7 for Dual Boot
After you click on Install Now, setup will load necessary files. Windows 7 setup will ask you for downloading latest update for installation. If you have internet connection, you can get the updates. However, it will increase installation time, so, you can also skip these updates.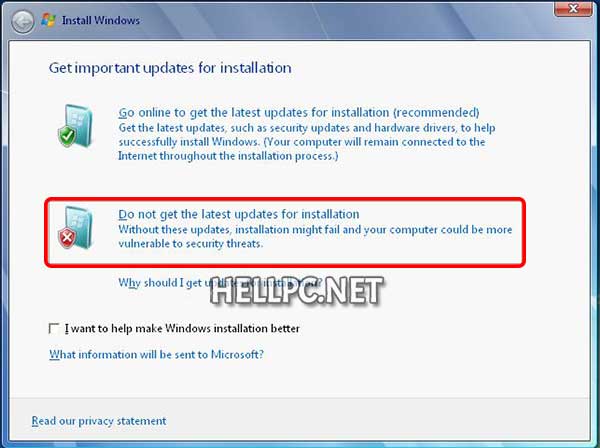 If you are using Multi-version Disk, select which version of Windows 7 you want to install and click Next.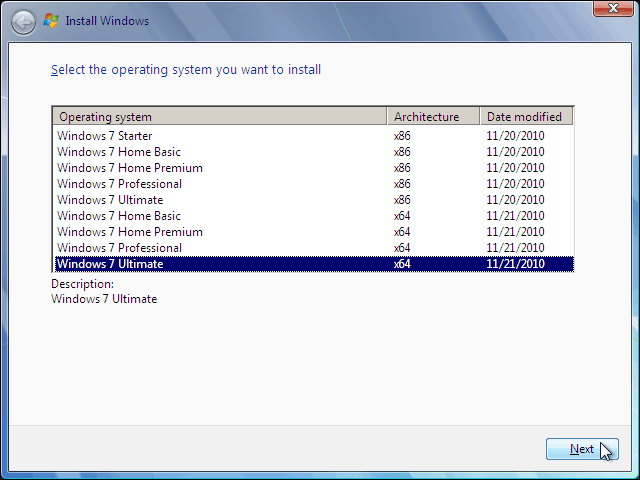 ---
Step 5: Accept License Agreement and Select Custom Install for Dual Boot
Next, you will see Windows 7 license agreement. Accept the License Agreement to continue.
Now you will see two options: UPGRADE and CUSTOM. Click on CUSTOM, to dual boot Windows 7 with your existing Windows XP.
---
Step 6: Select Drive and Install Windows 7 with Windows XP
Now, select the disk drive on which you want to install Windows 7 and click Next. Make sure to not select the same drive on which Windows XP is installed. Otherwise it may mess up existing Windows.
After you click Next, Windows 7 setup will start installation process. This is time to sit back and relax. During the whole process your computer may restart several times.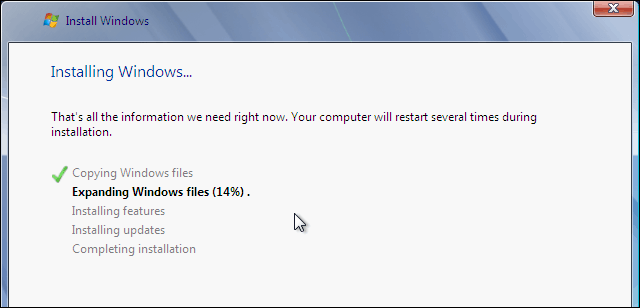 Once the process is complete, your computer will restart.
---
Step 7: Boot to Windows 7 from Dual Boot Menu
After your computer restarts, you will see a dual boot menu. Here, you can select which OS you want to boot into. So, with Windows XP and 7 dual boot, you will get following options on boot screen:
Earlier version of Windows
Windows 7
Select the second option (Windows 7) and press Enter to complete Windows 7 installation.

Your Windows 7 will restart for the first time.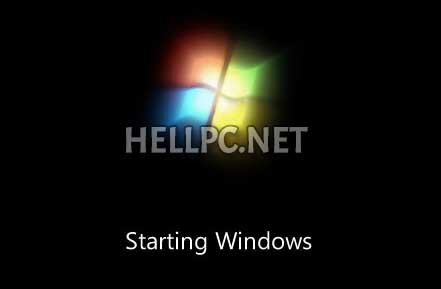 ---
Step 8: Complete Initial Setup of Windows 7
It's time to setup your Windows 7 for first use. You will create user accounts, configure Windows Updates and Time Zone etc. Check this link for further configuration.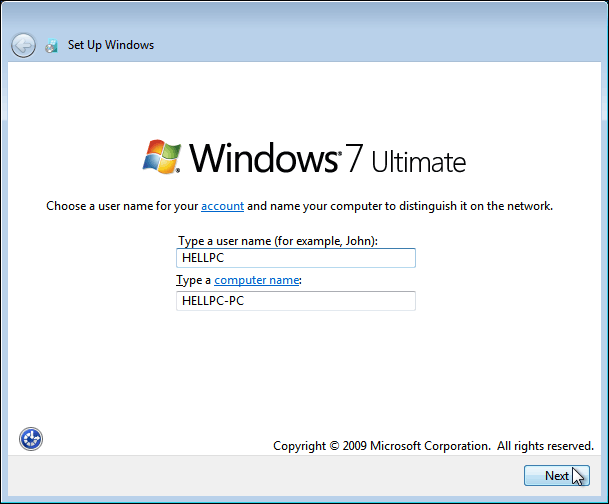 ---
Step 9: Windows 7 Installation Complete
Windows will finalize your settings and your Windows 7 will start. Now, you can see your Windows 7 desktop. You have successfully installed Windows XP and Windows 7 on your PC.
---
Step 10: Select Which OS to Start from Dual Boot Startup Menu
You can now use any of the two Windows XP or Windows 7. Whenever you wish to switch OSes, simply restart your PC and select appropriate option from startup dual boot menu. You can select Earlier versions of Windows to start Windows XP Windows 7 to start Windows 7.

---
SEE ALSO: How to Add Desktop Icons on Windows XP and Windows 7?
---
Dual Boot Windows XP and Windows 7 on your PC
Above tutorial explained how you can dual boot your PC with Windows XP and Windows 7. You can apply same process for other OSes as well. However, installation steps for other OSes might be quite different from Windows. After successful installation, you can enjoy two OSes in your PC.
Hope you liked this tutorial. Feel free to share your thoughts and suggestions in comment section down below. Also subscribe for getting latest updates directly into your inbox.