How to Make Invisible Folder in Windows
How do you avoid public access to your files? By hiding it? Well, this is the most common thing that people do. But have you ever thought about making an invisible folder in Windows to keep your data? If you make your folder invisible, even after enabling show hidden files, your folder won't be visible to anyone. Only you know where the folder is located, so only you can open that folder.
If you make an invisible folder in Windows, it won't necessarily be hidden. It will still be there but you won't see it. But whenever you hover the mouse over it, you can see the folder's details. You can even click on it to open it in the invisible state.
SEE ALSO: How to Create Undeletable, Unsearchable Folders in Windows?
Create Invisible Folders in Windows
Let's check the steps about how to create an invisible folder in Windows.
Step 1: Create a New Folder
First of all, we need to create a new folder. You can also do this with an existing folder but for tutorial's sake, we are creating a new folder. So, right-click on the Desktop, choose New > Folder to make a new folder.
A new folder will be created on the Desktop.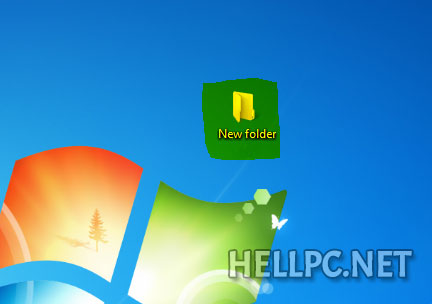 ---
SEE ALSO: How to Add Desktop Icons in Windows 7 and XP?
Step 2: Rename Folder with Blank Name
Now, we will rename this folder and give it a blank name. How will we do it? Well, we will use the NULL character to give this folder a blank name. Press the F2 function key on the keyboard to rename the folder. Now type a null character by pressing and holding the ALT key and type 0160.
Now you have a folder without a name. We are now a step closer to create an invisible folder in Windows.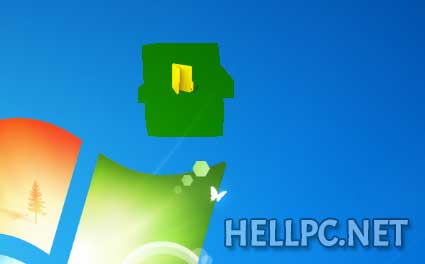 ---
Step 3: Select Invisible Icon for the Folder
After making the name disappear, it's time to make the folder icon invisible. To hide the folder icon, right-click on the folder and select Properties. Next, go to Customize tab and click on the Change icon button.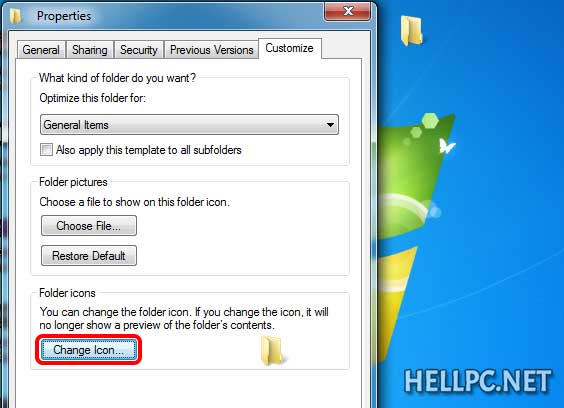 Now, scroll a bit and you will see several blank icons to select from. These are actually transparent folder icons. We will use these transparent folder icons to make an invisible folder in Windows. Select any transparent icon and click on OK.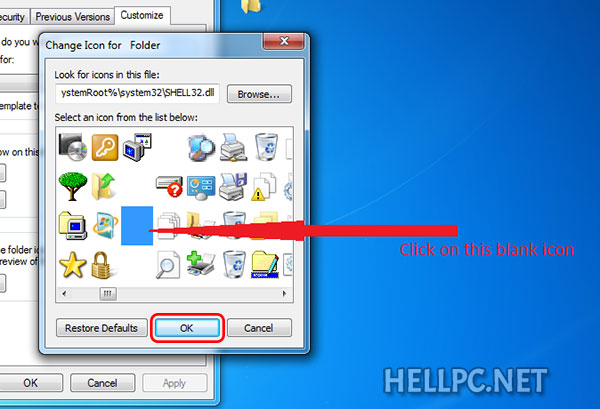 ---
Step 4: Invisible Folder in Windows is Ready
That's it. We are done here. We have successfully created an invisible folder in Windows. When it is not selected, you won't be able to see it but it is still there. You just need to know its location in order to find it. Whenever you hover over it, it shows folder details. You can also click and drag the mouse in blank space to highlight your invisible folder.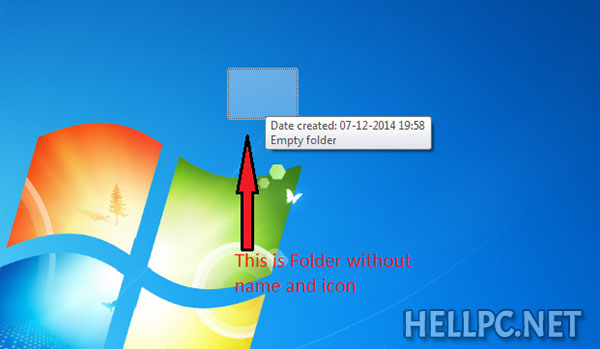 ---
SEE ALSO: How to Change or Remove Profile Picture in Windows 10?
Make Invisible Folders in Windows to Hide your Files
You have successfully created an invisible folder. Now you can store your personal data in this invisible folder and nobody will get to know it easily. But remember, the content of the folder will still be searchable. So, anybody can search for it by its name. For better security and privacy, we suggest you create un-searchable, un-deletable folder to keep your private data secure.
We hope you liked this cool trick. Though this is less secure but easy to use. Feel free to share your thoughts and suggestions in the comments down below. Newsletter Subscription is free and you will get the latest tutorials via email.
SEE ALSO: How to Install Clean Copy of Windows 7?