How to Start Windows 10 in Safe Mode
For troubleshooting purposes, you might need to start your Windows 10 in Safe Mode. Mostly to remove some stubborn programs or recover from system crashes etc. The Safe Mode makes troubleshooting way easier because in Safe Mode only necessary Windows services start. All other programs won't start automatically allowing you to check which one caused the error.
Starting Windows 10 in Safe Mode is quite similar to Windows 8 or 8.1. In Safe Mode Windows starts in limited functionality mode with options to start Windows with Command prompt, with Network Connection, or without network connections. In this tutorial, we are going to show you, how to start your Windows 10 PC in Safe Mode.
You can also take help from this video:
Now, after you have checked the video, let's see these steps in detail.
---
Start Windows 10 in Safe Mode
Follow these steps to get into Safe Mode on your Windows 10 PC.
Step 1: Go to Advanced Startup in Recovery
Click on Start, and select Settings. Alternatively, you can press Windows + I key combination on the keyboard to open Settings.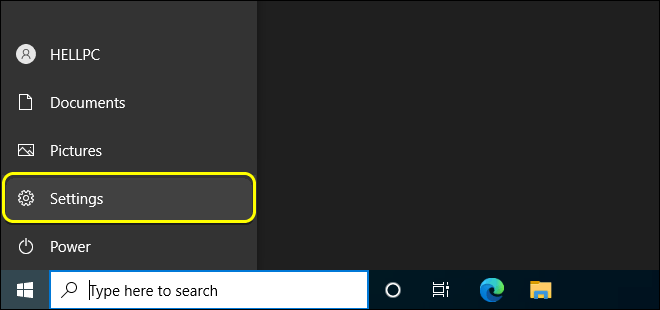 In the Settings window, click on Update & Security
In Update & Security, click on Recovery on the left side, and on the right side, click on Restart Now under Advanced Startup.
---
Step 2: Change Startup Behavior to Boot Windows 10 in Safe Mode
Your PC will restart and show you startup options, click on Troubleshoot.
In Troubleshoot menu, click on Advanced options.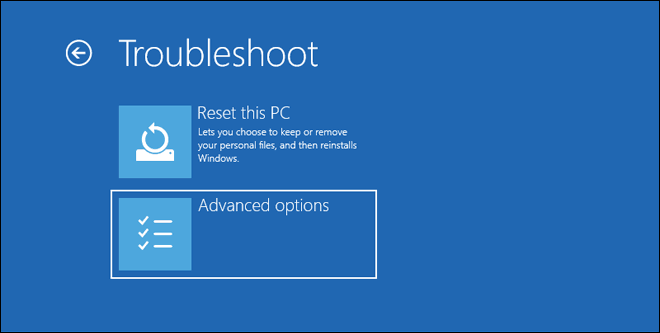 Now, in Advanced options, click on Startup Settings.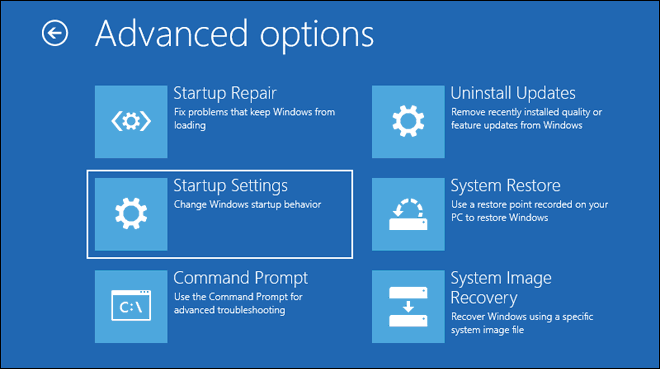 ---
Step 3: Choose Safe Mode in Startup Settings
In Startup Settings, you will see the list of modes that you can use. Here, click Restart to continue.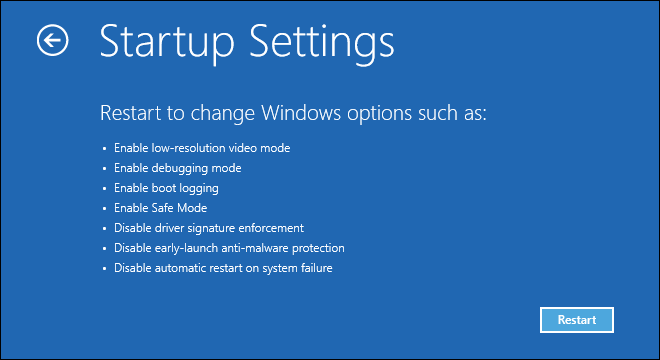 After restarting, Windows will show you the Startup Settings page. Press an appropriate number key or function key to start Windows 10 in the desired mode. To start in Safe Mode, simply press number key 4 or Function key 4 (F4).
---
Step 4: Windows 10 in Safe Mode
Your Windows 10 will start in Safe Mode. Login to your account. You will see the desktop with a black background and Safe Mode written in all four corners.
---
Step 5: Start Windows 10 in Normal Mode
After you are done with troubleshooting, simply restart your Windows 10 to boot into Normal Mode. Click on Start > Power > Restart.
---
SEE ALSO:
1. How to start Windows XP, Vista, or 7 in safe mode?
2. How to start Windows 8/8.1 in safe mode?
3. How to Get into Safe Mode in Windows 11 (and get out of it)?
Boot Windows 10 into Safe Mode
After you have successfully booted in Safe Mode, you can continue with your troubleshooting. You can fix issues or uninstall malicious programs in Safe Mode. And after you are done with your troubleshooting, you can simply restart your computer to boot Windows 10 into Normal Mode.
Hope you liked this tutorial. In case you have any suggestions or queries, feel free to share them in the comment section down below. You can also consider subscribing to our newsletter to get the latest tutorials directly into your inbox.