How to Use Virtual Background in Zoom Meetings
Despite being in controversy for sharing user data with Facebook, Zoom has quickly taken over the market of video conferencing. The reason behind it is Zoom's great performance even on slow networks and a long list of features. These features are hardly available in other video conferencing applications. One of the best features of Zoom is that you can use virtual background in meetings.
Using virtual background, you can change your messy room background into classy and fun. Seeing it's popularity, other video conferencing apps like Microsoft Teams has also extended support for virtual backgrounds. So, in this tutorial, we will show you how to change Zoom background and use virtual backgrounds during your Zoom meetings. The process is also very simple and straightforward, so, you won't have trouble using it.
SEE ALSO: How to Use Zoom for Video Conferencing like a Pro?
Use Virtual Background and Have Fun During Zoom Meetings
The process to change Zoom meeting background is very simple and straightforward. The best part is that, you can also use a video clip as the background. What's more, you can also upload your own custom images and videos as a virtual background. So, you can surprise your friends on zoom call by serving tea or coffee to yourself.
This feature is available across platforms. So, you can use it on Windows, macOS, iOS and Android as well. Let's start with Windows and macOS first.
1. Change Zoom Background and Use Virtual Backgrounds on Windows and macOS
Since the steps for macOS and Windows are similar, so, we are showing them here together. So, first of all, launch Zoom and click your Profile icon and select Settings.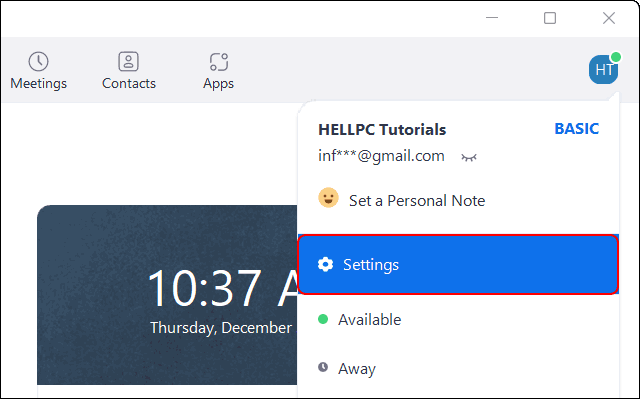 Now, select Virtual Background from the left pane and select your favorite image or video from the available options. Your Zoom background will change immediately.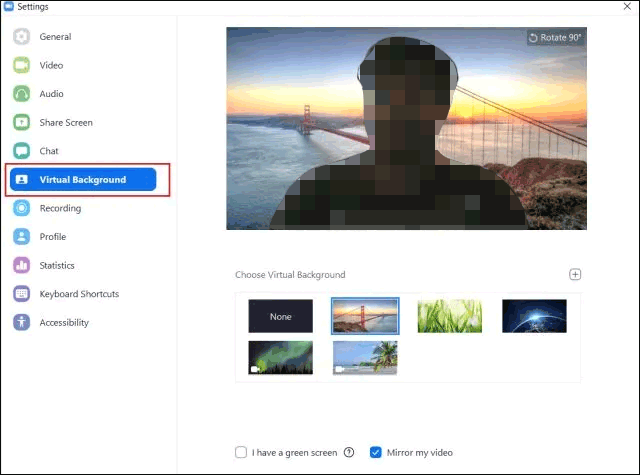 Use Custom Image or Video as Zoom Background in Meetings: You can also add your own custom image or video as zoom background. To do so, click the [+] button and select Add Image or Add Video.
Enable Green Screen on Low Config PCs: So, if you have a low configuration PC and have a physical green screen available, you can make it easy for your PC. Simply enable "I have a green screen" and it will go easy on your GPU when you use virtual background in Zoom meetings.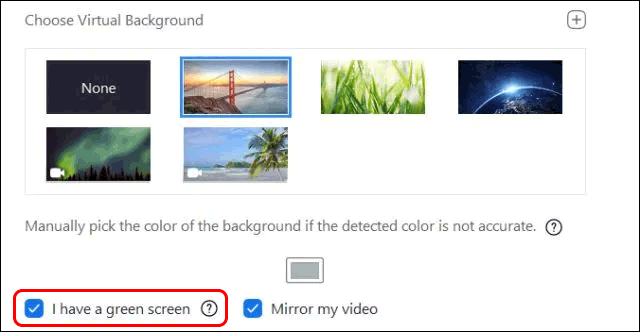 Enable and Use Virtual Background during Zoom Meetings: Not only just while setting up, you can also enable virtual background while you are already on a Zoom meeting. Simply click up-arrow button next to Start/Stop Video and select Choose Virtual Background. After that, you can select your favorite virtual background.
---
SEE ALSO: How to Share your Screen on Zoom Meetings?
2. Use Virtual Background in Zoom Meetings on Android, iOS and iPadOS
Just like macOS and Windows, you can also change background and use virtual background in Zoom meetings on Android and iOS/iPadOS as well. But remember this feature is available on iPhone 8 and later only.
So, start a meeting using Zoom app on your phone and tap on More (3-dots) menu. After that, select Virtual Background. Here, you will see default images and videos that you can use a virtual background on Zoom meetings.
If you wish to use your own custom image or video as Zoom background, tap on Add [+] button and browse for image or video on your phone.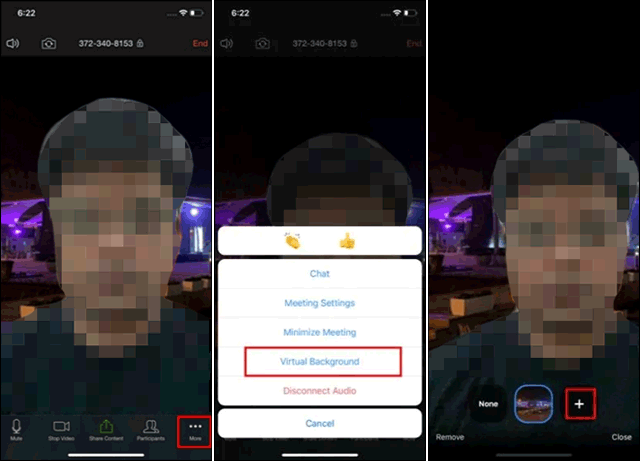 ---
3. Change Zoom Background using Snap Camera
Just like custom videos or images, you can entirely change the video source to Snap camera and have some fun. You just need to install desktop version of the app on your PC. After that you can use several available filters from Snapchat to create lenses.
The Snap Camera integration with Zoom is quite fun with friends. Here is how you can set it up for Zoom meetings.
Download and install the Snap Camera app. After that, open the app and apply any of the available lenses and click click the "camera" icon to take a picture or video. It will create a virtual webcam to use with Zoom.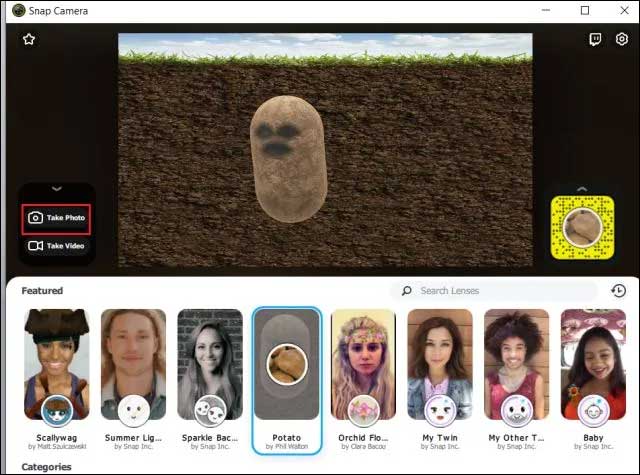 Now, go to Zoom Settings and select the Video tab from the left. Here, change the Camera from the drop-down menu to Snap Camera. That's it. Now, you can use Snap camera as your Zoom background.
---
SEE ALSO: How to Delete your Zoom Account?
3 Simple Ways to Change Background on Zoom Calls on Phone or PC
Above tutorial explained 3 simple ways to change Zoom background and use virtual background on Zoom meetings. It also included the Snap camera's funny way to enjoy your zoom call with friends. We liked virtual background feature of Zoom and hope you also enjoy this feature.
This feature is available on almost all platforms including Android. Hope you liked this tutorial. Feel free to share your thoughts and suggestions in the comment section down below.