How to increase Downloading Speed using BitComet in 2023
Sometimes, even after having good internet connection, the download speed is not up to the mark. This is because your browser establishes single connection to download the file. However, if you increase the number of connections, you can download with high speed. This is what download managers do. Similarly, you can use BitComet to increase your downloading speed using multiple connections.
DownloadStudio, Internet Download Manager etc. are commonly used download managers. However, BitComet not only allows you to speed up your downloads but it also doubles as Torrent downloading application. Plus it's completely free and doesn't require any subscription or trial. Besides that, it also provides other features like resume or restart broken downloads etc.
SEE ALSO: How to Speed Up your Windows 11 and Windows 10 PC?
Improve your Download Speed using BitComet
This tutorial shows you how to use BitComet as download manager and increase downloading speed using multiple connections. Let's start with the steps.
Step 1: Download and Install BitComet on your PC
First of all, download BitComet client from official website. After downloading, install the client on your PC.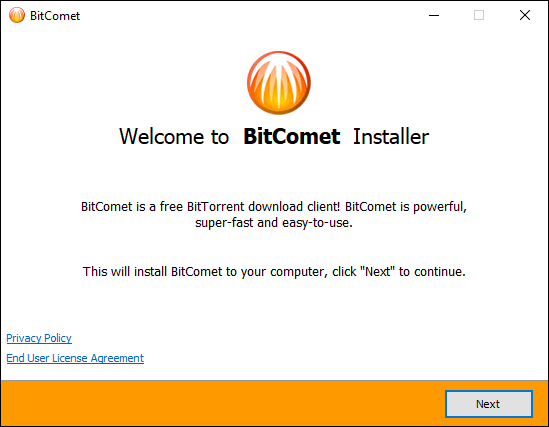 Be careful about third party software while installing BitComet client. You may see a page asking you to install some third party programs. BE CAREFUL HERE! If you missed this step, you will have some bloatware installed in your PC.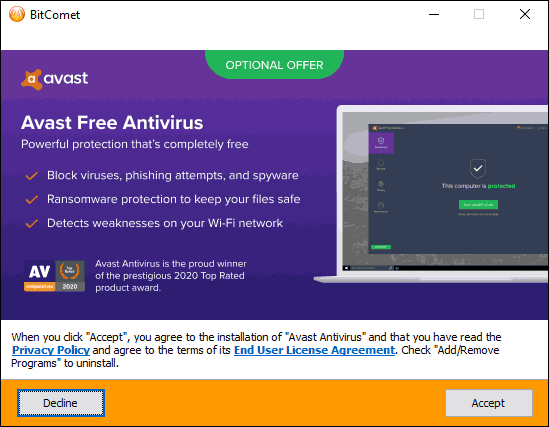 After BitComet installation is complete, click on Finish to exit setup wizard. BitComet will launch after you click Finish button. Now, you can increase your downloading speed at least 3 times by using BitComet.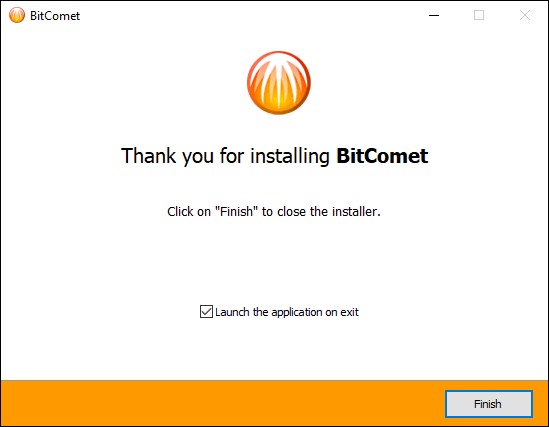 ---
Step 2: Add BitComet Helper Extension to Chrome
Now select Tools > Options… from menu. Here, select Integration from left pane and click Install Chrome Extension button. It will install BitComet Download Helper extension for Google Chrome.
Now, close and re-open Google Chrome. You will see that BitComet Download Extension is ready to use, click on Enable Extension to enable it.
However, you can also enable it from Chrome Extensions. Go to Menu > More Tools > Extensions in Google Chrome and enable BitComet Helper Extension.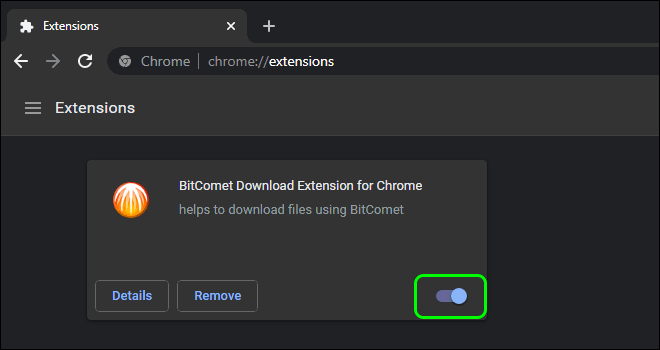 Now, you will see "Download using BitComet" option in the right-click menu allowing you to download with high speed.
SEE ALSO: How to Add Chrome Extensions on Microsoft Edge Browser?
---
Step 3: Check Normal Downloading Speed
Now, before we check download speed in BitComet, let's check normal download speed. So, in this tutorial we are taking example of Firefox browser from official website. First we will download this file using Google Chrome to see the normal downloading speed. So, go to download page and click on the download link to start download.

Now, click on Show All button or press Ctrl + J keyboard shortcut to go to Downloads page. Here, you can see the downloading speed. As you can see below, the normal downloading speed is around 1024 KB/s which is not very fast.

SEE ALSO: How to Remove 200 MB Download Limit on iPhone in iOS 13?
---
Step 4: Check High Downloading Speed with BitComet
Now, we will check the downloading speed with BitComet. So, right-click on same download link again. And this time select "Download using BitComet" option. This option appears only when you have enabled BitComet Download Helper extension.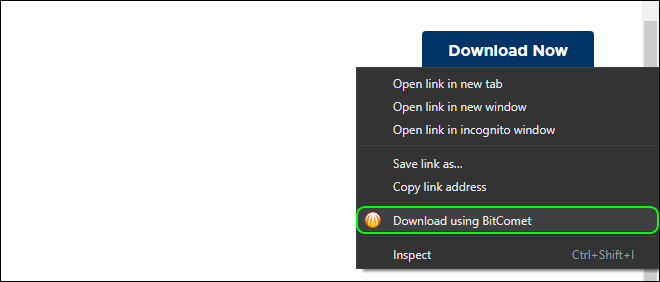 BitComet's Add download prompt will appear. Select download path and click on More>> button. Here, you will see number of connections at the bottom of the window. Change the Connection number to the maximum value i.e. 200 and click Download Now.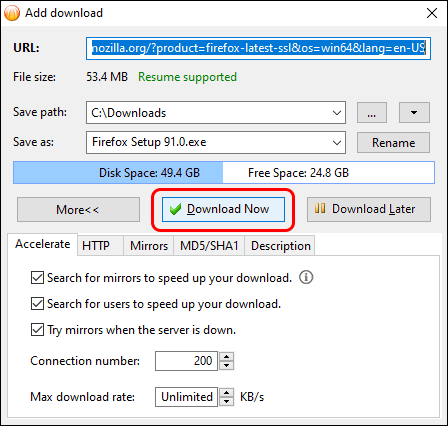 Your download will be added to BitComet. Here, you can check the downloading speed. It's around three times (around 3.3 MB/s with BitComet) compared to normal downloading speed.
SEE ALSO: Why Customer Service is Important in Internet Service Industry?
---
Increase your Downloading Speed more than 3 times using BitComet
As you have seen above that you can easily increase your downloading speed more than 3 times using BitComet. Besides just downloading the files, you can also download torrents using BitComet. Just download any torrent file and double-click to start the download. BitComet also supports resume downloads after network failure. Plus you can also preview downloads even before they complete.
Hope you liked above tutorial. In case you are having troubles following the tutorial, feel free to share them in comment section down below.