How to Reset your PC using Recovery in Windows 10
Windows 10 is really good at recovering from issues that may prevent it from working correctly. But sometimes, it may need manual intervention to recover from unexpected behavior. So, you can use Recovery options to reset your Windows 10 PC in such situations.
Incompatible drivers and software may cause system crashes and unexpected behavior. And system crash may lead to an inoperable state of your PC. So, in such situations, you can use the System Restore utility if you have the restore points already available. But if you don't have any restore points, then the only option you can use is to reset your PC using the Recovery options in Windows 10.
SEE ALSO: Snipping Tool not Working in Windows 11 or 10? Here is the Fix.
Reset your Windows 10 PC using Recovery Options
So, this tutorial shows how to use the 'Reset this PC' option in Recovery Settings in Windows 10. And this process also works with Windows 8/8.1. So, let's start:
Step 1: Open Update & Security Settings
Open the Settings app by clicking on the Start button and selecting Settings.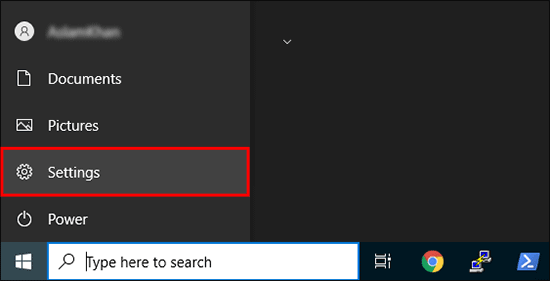 Next, click on Update & Security to open Windows Update and Security settings.
---
Step 2: Click 'Get Started' under Reset this PC
In the Update & Security window, click on Recovery on the left pane. Here, you will see Reset this PC and Advanced Startup options on the right pane. You may also see another third option Go Back to Windows 8.1/Windows 7 if you have upgraded to Windows 10 within 30 days. Click on the Get Started button under Reset this PC on the right side.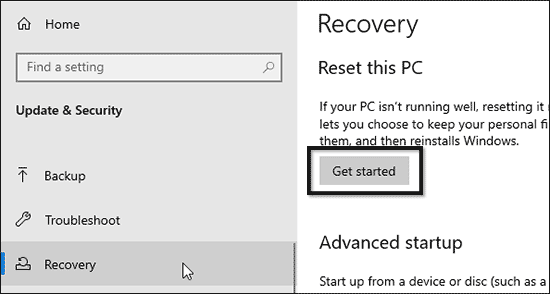 ---
SEE ALSO: Recovery Partition Blocking the C Drive Extension? Here is the Fix.
Step 3: Select the option to Keep or Remove Files
Now, you will have two options, Keep my files and Remove everything. So, if you want to keep your personal files, you can select the first option. And if you want to clean everything on the C drive and reinstall Windows 10, select the second option.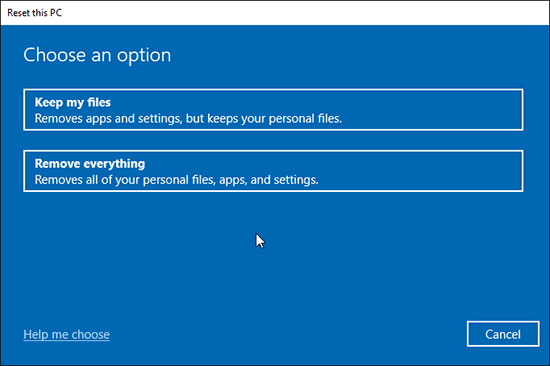 SEE ALSO: How to Uninstall Programs using Command Prompt in Windows 10?
---
Step 4: Click Reset after selecting Keep or Remove files
Depending upon the option you select, you will see choices for keeping or removing your data.
Keep my files:
If you select this option, Windows will not delete your personal files but it will remove installed programs. Additionally, the setup will reinstall Windows and reset all settings to default. You can also view the apps that the setup will remove.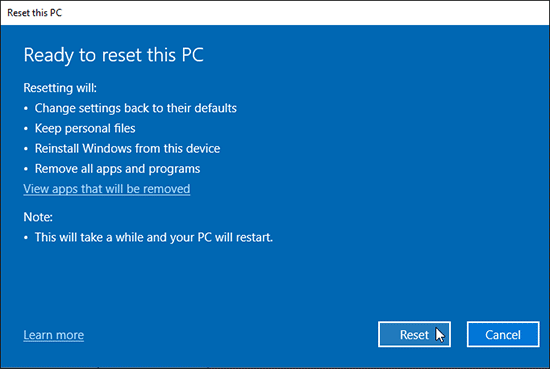 Remove everything:
If you select the second option to remove everything, the setup will delete all your programs and files from C (Windows drive). However, you will have the option to Change settings. Now, click Next to continue to the next step.
Finally, you will see a summary of the actions. So, just click on the Reset button to reset your PC using the Recovery options in Windows 10.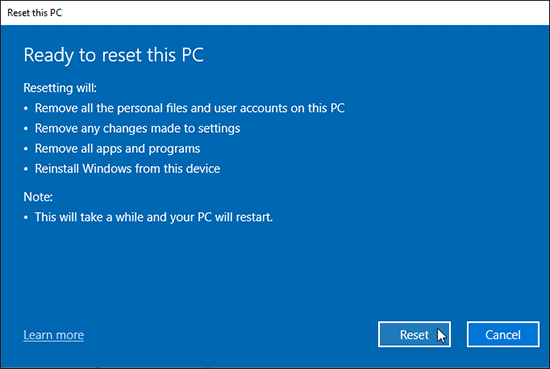 ---
Step 5: Reset your PC in Progress
Now, you are ready to reset your PC using the Recovery options. So, after verifying the things that you want to keep or remove, click on the Reset button to start. Windows 10 will start preparing to reset your PC.

After that, your PC will restart. After restarting your PC, Windows 10 setup will clean the drive and reinstall Windows.
SEE ALSO: How to Factory Reset Chromebook (4 Methods explained)?
---
Step 6: Recovery Successful
After successful recovery and reinstallation of Windows 10, depending upon your selection in STEP 4, you will either see the login screen or the initial Windows 10 setup screen.
If you have selected Keep my files in STEP 4, all your personal files will remain intact. But all your Apps and Programs will be removed and Windows 10 will be reinstalled. So, you will have to reinstall them.
And if you have selected Remove everything in STEP 4, all your personal files, apps, and programs will be removed. And Windows 10 will be reinstalled from scratch. So, you will have to set up your user account again and install all your apps and programs again.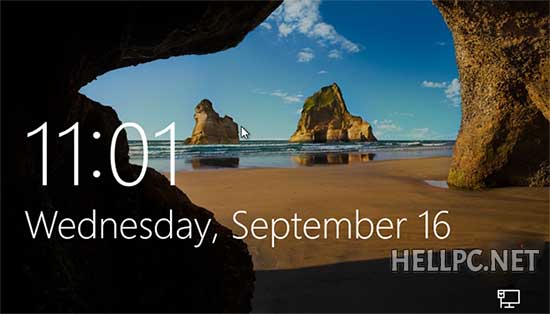 ---
ALTERNATIVE: Use 'Fresh Start' to Reset your Windows 10 PC
Fresh Start actually removes all programs and clean-installs Windows 10 from scratch. But, after Windows 10 2004 update, Microsoft removed Fresh Start from Recovery options and merged it with Reset your PC. However, you can still access it using a command.
Just run systemreset -cleanpc command from RUN, Command Prompt, or PowerShell and it will launch Fresh Start in Windows 10.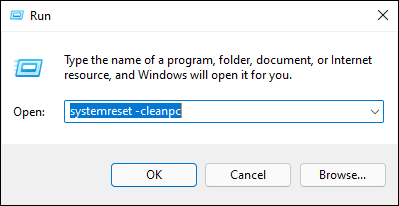 Fresh Start utility of Windows 10 start, click Next to continue. After that, follow the on-screen instructions to refresh your PC.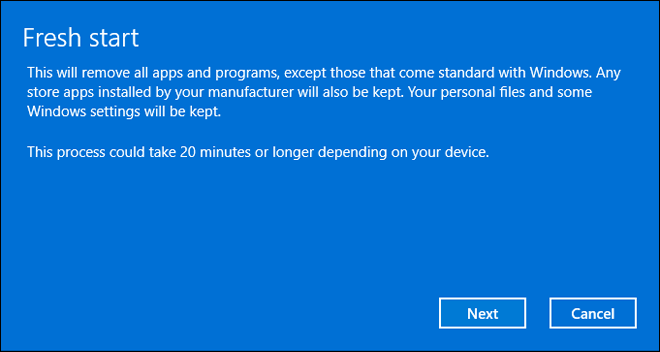 ---
SEE ALSO: How to Recover Deleted Files in Windows 10 and 11 using WinfrGUI Utility?
Recover Windows 10 using Recovery Options
The above tutorial explained, how you can reset your PC using Recovery options in Windows 10. If your PC was recovered successfully, your PC will run like a new one. So, go ahead and reinstall your apps and programs. If the recovery was not successful then you can always install a clean copy of Windows 10 from scratch.
Hope you liked this tutorial. Feel free to share your queries and suggestions in the comment section down below. If you are willing to upgrade to Windows 11, try this tutorial.