How to Share Printer on LAN Network in Windows
If you have worked in a corporate company, you must have used Network printers for printing documents. Network printers are costly and small companies usually don't consider buying them for their offices. They simply buy a small USB printer for a particular cabin or department. So, you might need to approach the computer that has the printer connected to print your documents. But a large amount of prints might be a problem unless you share that printer on the LAN network.
After you share the printer on the LAN network, you can use your colleague's printer to print your documents without even going to their desk. Yes, it is possible. You can use Windows Printer sharing to solve your printer problem. Not only you, everyone in the same Local Area Network can share a single USB printer connected to a computer.
SEE ALSO: How to Turn ON your Computer from Network via Wake-on-LAN?
Share your Colleague's Printer on LAN Network
Before we move to the steps, let's see what we will require in order to share the printer. The first thing we are going to need is that the computer having printer should be connected to the same LAN network as of other computers. And the second thing that we need is the IP address of that computer (connected to the printer).
NOTE: Please note that after installing KB5005565 update in Windows 10, printer sharing stopped working. If you are still facing this issue, try installing KB5007253 or latest Windows update to fix this issue.
Step 1: Turn ON Printer Sharing to Share Printer on LAN Network
First of all, you have to enable File and printer sharing on both computers. So, right-click on the Network icon on the bottom right corner of your desktop and select "Open Network and Sharing Center". You can also search "network and sharing" in Control Panel.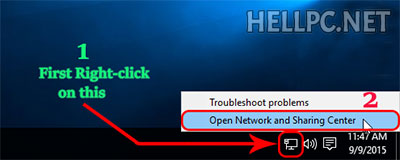 Network and Sharing Center will open, click on "Change advanced sharing settings" in the left pane. We need to change sharing settings in order to share the printer on the LAN network.

In Advanced sharing settings, you have to change two settings i.e. Turn on network discovery and Turn on file and printer sharing. Check the radio buttons next to these two settings and click on Save changes. You may require the Administrator's permission for this, click Yes when prompted.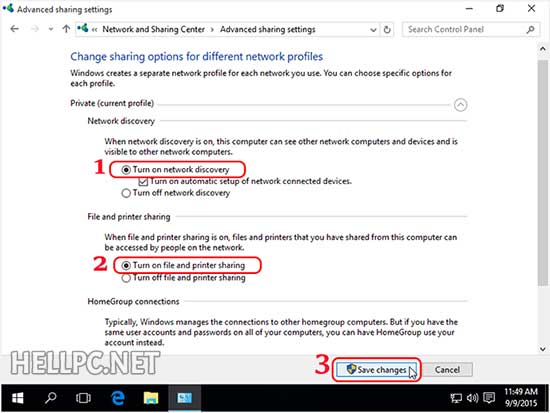 Now, after enabling network sharing, we just need to share the printer on the LAN network.
INFO: You have successfully enabled Printer and file sharing in your computer. Now, go to the computer that has printer connected to it and enable Printer and file sharing in that computer also.
---
Step 2: Go to Devices and Printers in Control Panel
On your computer, open Control Panel from Start.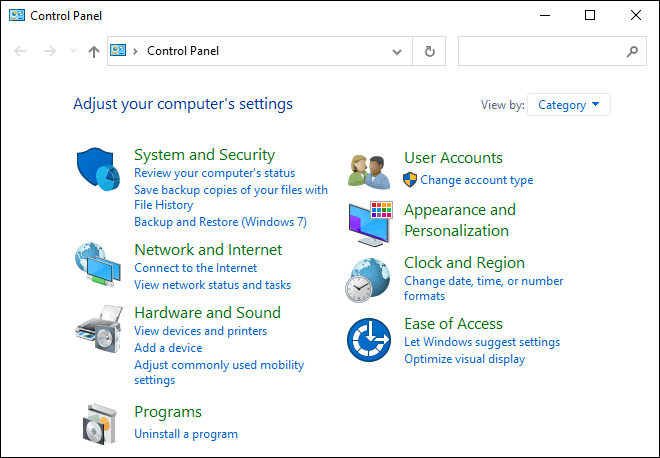 After that, search for "devices and printers" in Control Panel. Select Devices and Printers from the search results as shown in the screenshot below. After you share the printer on the LAN network, we will add it via Devices and Printers.

---
Step 3: Add a Printer in Control Panel
In the Devices and Printers window, click on Add a printer button at the top bar.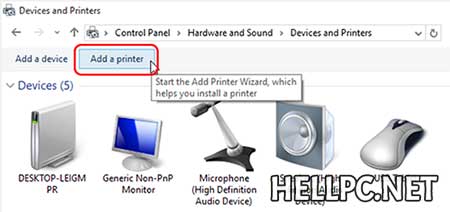 Windows will look for printers connected to your PC. But the printer we want is not connected to our PC. So, we will have to do it the other way. Now, click the "Printer that I want isn't listed" link at the bottom.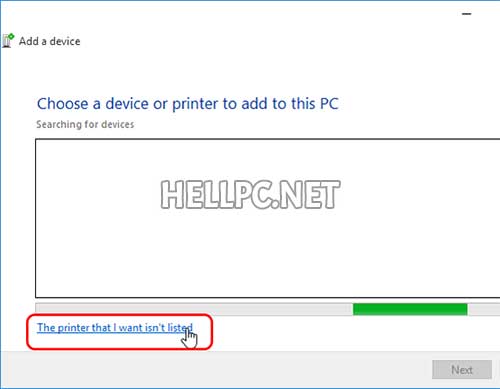 A new window will open where you will see a list of available options to connect a printer. Since we are connecting a shared printer, we will use the second option. So, click on "Select a shared printer by name" and type the address of the printer in the box provided. Use the following format to enter the printer address:
\\<ipaddress of colleague's computer>\<PrinterName>
In our case 192.168.1.7 is the IP address of a colleague's computer and HP LaserJet P1008 is the printer name. After entering the printer address, click Next to proceed. Remember, your system will only be able to connect to the printer if you share it on the LAN network from another computer.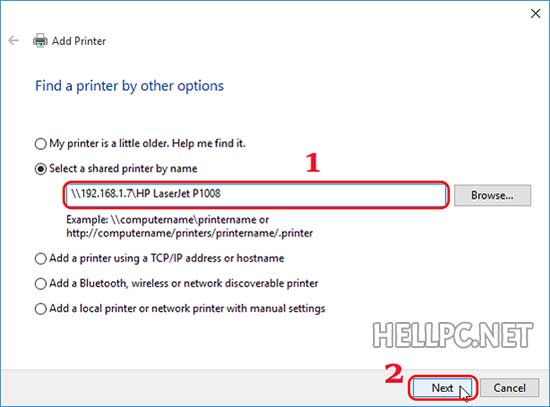 ---
Step 4: Connect the Shared Printer and Install Printer Driver
If you have entered the Printer Address correctly, Windows will connect to the printer and prompt for the credentials of the other computer. Enter the Username and Password of that computer and click OK.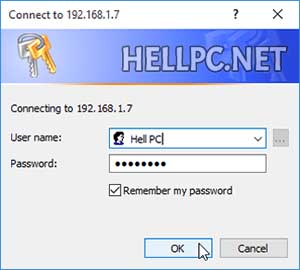 Printer installation will start. The system will prompt you for installing the driver for the printer. So, click on the Install driver button to continue driver installation.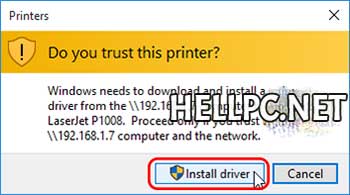 Windows will copy driver files to your computer.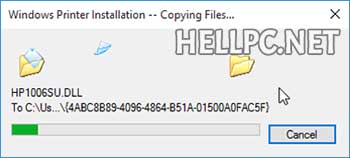 You may see a UAC prompt while installation, click OK to confirm the installation.
---
Step 5: Print Test Page from the Shared Printer
You have successfully installed the printer. You can now print your documents using this printer without going to your colleague's computer. So, click Next to continue.
You can now print a test page by clicking the Print a test page button. After that, click Finish to exit the wizard.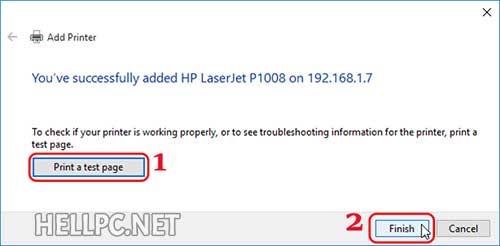 Now, that printer will be listed among your printers. You can use this printer to print your documents directly from your computer.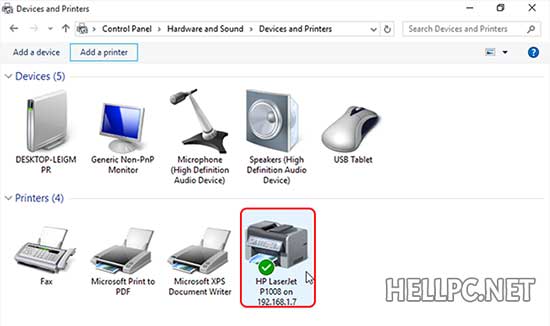 ---
SEE ALSO: How to CredSSP Encryption Oracle Remediation Error in Remote Desktop?
Share Printer on LAN Network and Use it as Network Printer
You can connect this shared printer to multiple computers. Now, you can print documents directly from your PC without going to that computer. Just press Ctrl + P, and in the print dialog box, select the recently connected printer and click Print. 
Please note that your colleague's computer must be turned on in order to use that printer from your computer. If you face any problems regarding printer installation, comment below.