Samsung Galaxy S23 FE Review: Two Weeks Testing
FE aka, fan edition smartphones were always aimed at one thing. Bringing flagship grade, fan-favorite features at a lower price. And it looks like it worked. That is the reason why the Samsung Galaxy S20 FE and the S21 FE are still so popular today. And now, the brand new Samsung Galaxy S23 FE with the same idea is here, and we are ready with the review.
It comes with all fan-favorite flagship features from the S23 series but at a lower price. And you know what, we have been testing this phone for a few days, and it is quite interesting, to be honest.
---
PROS
Great Cameras
A Good Display
Good Processor Performance
CONS
Charger not included
Only 25W charging support
---
SEE ALSO: How to Install MIUI 12 on your Xiaomi Phone?
Samsung Galaxy S23 FE Review – Step by Step
So, we have tested the Galaxy S23 FE phone in our review and we are sharing our views with you. If you talk about the looks, it's got a design that's very similar to the S23. It's also got the same floating camera design, with these aluminum rings around the cameras.
And we liked this design a lot. It's minimal and nice. This also has a Gorilla Glass 5 back, unlike their Fan Edition phones of the past. So, here is our take on this phone.
Available Colors
The Samsung Galaxy S23 FE also comes in some really nice colors. There's Graphite, which is kinda usual. But there's also Mint and Purple. If you are a fan of different colors in phones, you are going to like the Mint and the Purple here, which are very different.
---
Galaxy S23 FE Body Design Review
Now, the S23 FE is bigger than the S23, which is obvious. It has this matte aluminum frame which is slightly thicker, and it's also sharper around the corners. This phone also weighs 209 grams and has thicker bezels than usual, which is a little strange.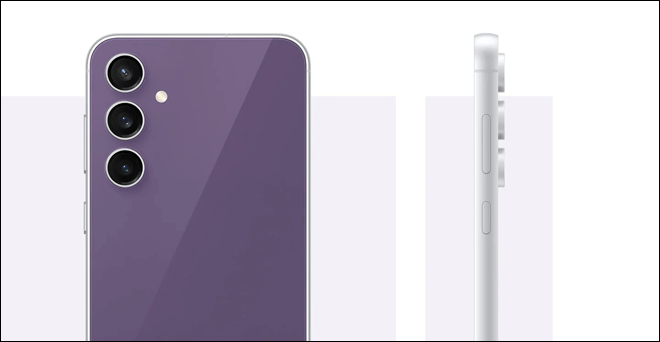 But other than that, it looks and feels like a flagship phone, and it's got the premium features. This phone has an IP68 rating which means, you can dip it in the water and it will be fine.
The Galaxy S23 FE has wireless charging support, and Samsung Wallet support, so you can add your cards and tap and pay via NFC. In our review, we found that the Galaxy S23 FE also has really good stereo speakers and a fast USB-3.0 Type-C port.
---
Display and Fingerprint Scanner
Our Samsung Galaxy S23 FE Review shows that it has a fast and consistent in-display fingerprint scanner and a really good display. This phone comes with Samsung's Dynamic AMOLED 2X and this is a top-notch screen.
There's no LTPO 120Hz just like the S23, but other than that, this screen is smooth and nice. It's also very bright, so outdoor usage is no problem. And like most Samsung AMOLED panels, it's sharp and it's vibrant. So, we can say it looks beautiful.
---
SEE ALSO: How to Factory Reset your Android Phone?
Galaxy S23 FE Cameras Review
Main Cameras
The S23 FE also has a very good camera setup. A 50MP main camera with OIS at a correction of 1.5 degrees, the same as the S23. A 12MP ultra wide-angle camera, and an 8MP telephoto lens, capable of 3X optical zoom and 30X digital zoom.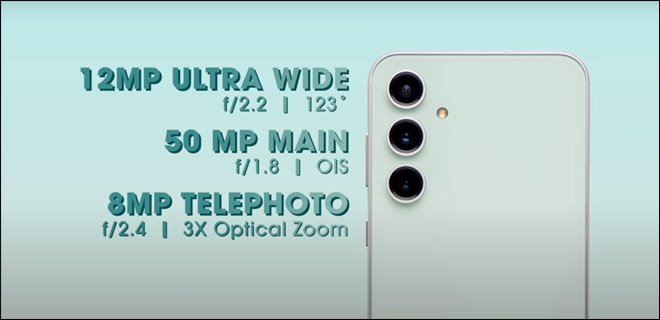 Now, we have tested the cameras well in our Galaxy S23 FE review, and you know, this phone takes really good photos. And the photo quality is consistent.
Well, that's the case with the S23 FE's cameras. Just look at the photo. The photos have the typical Samsung style with rich colors, very good dynamic range, and very good details.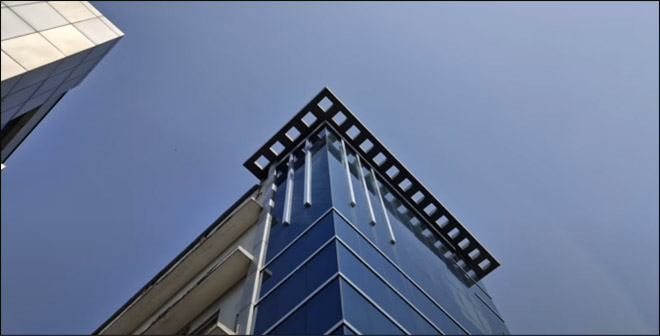 And even low-light shots seem like they are taken from flagship phones, especially with Samsung's Nightography algorithms in play. To be honest, Samsung clearly hasn't cut any corners. The ultra-wide-angle shots in our review of Galaxy S23 FE are good too, as you can see here.
The 3X optical zoom shots are also very sharp and detailed, and a special mention to the portrait mode with 3X lens, because the 75mm focal length, makes the portrait shots look really good.
There's also no compromise on the video front. This phone supports 8K video recording and videos from the phone are very stable, and the quality is top-end.
SEE ALSO: How to Disable Camera Access on iPhone's Lock Screen?
Front Camera
The front camera is also good. It's the same 10MP sensor, you see in the S23, and it does a really good job, be it in selfies or even 4K videos.
In typical Samsung fashion, you can switch between all of the lenses when shooting 4K videos, even the front camera. In our review of the Galaxy S23 FE, the front camera performance was great.
---
Software Updates
Samsung Galaxy S23 FE also has the same software support that's reserved for flagships. This comes with OneUI 5.1 on top of Android 13, and this will get 4 OS updates and 5 years of security patches, just like the S23 flagships.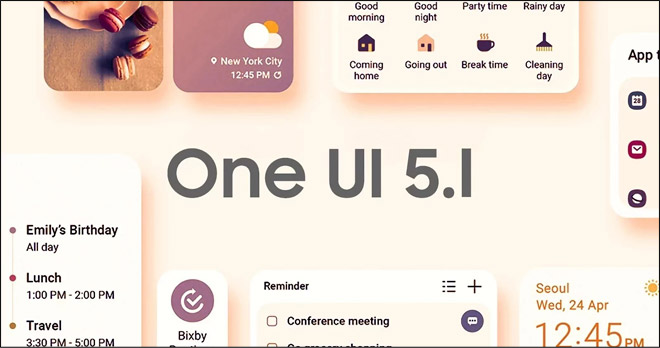 SEE ALSO: How to Hide Apps on Samsung Android Phone?
---
Battery Review – the Powerhouse of Galaxy S23 FE
The S23 FE phone even has a fairly big battery at 4,500mAh, and while there's no charger included in the package, it supports 25W charging, which is one area where we feel Samsung needs to do better and match the competition.
---
Processor and GPU
Now, you are probably wondering. What about Exynos? Well, let's talk about it. See, the Samsung Galaxy S23 FE is powered by the Exynos 2200, which is a 4nm processor with the Cortex X2 prime core, at 2.8GHz speed.
The Xclipse 920 GPU has ray tracing support, and this phone has Vapor Chamber cooling. In terms of storage, this phone has up to 256GB UFS 3.0 storage and 8GB LPDDR5 RAM.
The specs apart, in our Galaxy S23 FE review, we have tested this phone for a few days. And if you take a look at the benchmark scores, the Exynos 2200 does really well. The Antutu and the Geekbench scores are close to what you get on an 8+ Gen 1 phone. Besides that, the 3D Mark score, and the stability especially are very good.
Now, we have seen phones with Exynos throttle a bit. The throttling test on the S23 FE shows that there was a bit of throttling. But it's not alarming or bad. And this is very normal for a flagship-grade processor.
Now, another complaint with Exynos phones is that they get warm. And this phone too does get warm when playing games for long hours but the temperatures remain under control.
---
Samsung Galaxy S23 FE Overall Performance Review
Not sure if it's the vapor chamber cooling or the fact that the Exynos 2200 is better optimized, but the performance so far on the S23 FE has been really good.
Sure, it's been only a few days but everything is smooth to use. The gaming on this phone is what you would expect on a flagship high-end phone. We think the Galaxy S23 FE lives up to the whole Fan Edition tag.
The Galaxy S23 FE is a great phone that brings all the flagship features you want. Be it things like the IP68 rating or wireless charging, a fast USB 3 port, a telephoto lens, a premium design and display, and the same software support as the flagships, S23 FE has it all. But there are a few things which could have been better.
---
Samsung Galaxy S23 FE – A Great Fan Edition
So yes, this is a Fan Edition phone. Now, we know, the bezels could have been better, and we want faster charging support in Samsung phones. Also, there's been a debate going around with the pricing of this phone which is a bit costlier.
So, this has launched in India at rupees 59,999. And there's a rupees 10,000 bank discount with the HDFC bank card. So, that brings the price to 49,999. And we want to hear from you. What do you guys think of the S23 FE at this price? Comment down below. You may also subscribe to our newsletter using your email below.