How to Uninstall a Program from Control Panel
If any of your programs is not behaving properly and you no longer want to keep it on your computer, then you can uninstall it. But if you are new to Windows, you may not know how to uninstall a program from your computer. So, in this tutorial, we will show you, how to uninstall a program from Control Panel in Windows 10. Uninstalling a program using the native Control Panel method is explained below.
SEE ALSO: How to Uninstall a Program using Command Prompt?
Remove a Program from your Computer using the Control Panel
Removing the programs from the Control Panel is quite simple and straightforward. Just follow these steps.
Step 1: Open Control Panel
First of all, open the Control Panel. You can search for control panel on Start and then select Control Panel from the search results.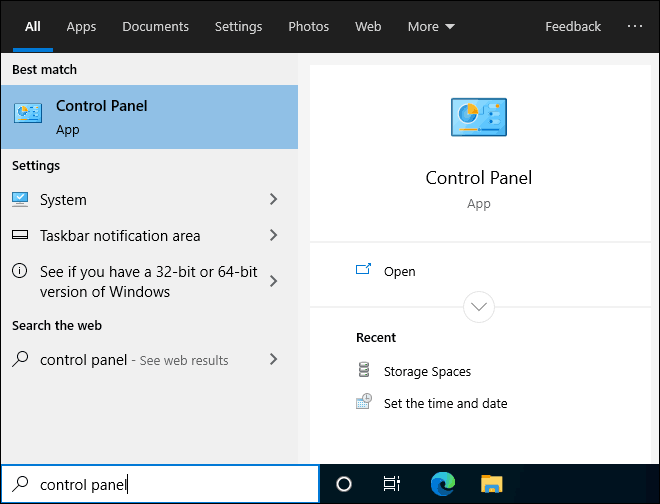 ---
Step 2: Go to Programs and Features
Next, in the Control Panel, select Category view if not selected already and then click Uninstall a program link under Programs. This will open the Programs and Features window where you can uninstall any of the programs installed on your PC.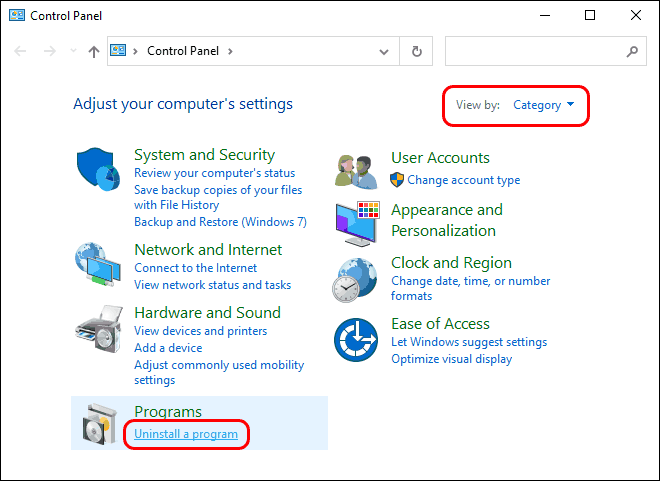 ---
Step 3: Select and Uninstall Program
Now, you will see the Programs and Features window showing the list of all programs installed on your computer. Next, select the program that you want to uninstall and click Uninstall.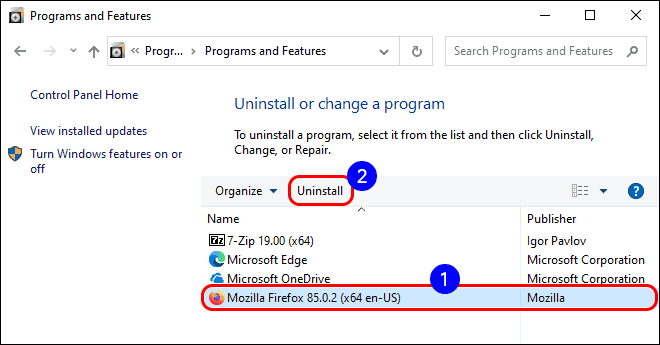 You may see the UAC Prompt asking for permissions, click Yes to continue. After that uninstallation wizard will open. This wizard will be different for almost every program. So, you need to follow on-screen instructions.
---
Step 4: Uninstallation Complete
After following the on-screen instructions, the program will be uninstalled from your computer. In this tutorial, we have used the example of the Mozilla Firefox browser.
After the program has been uninstalled successfully from your computer, you will see a success message. Click Finish or Close to exit the uninstallation wizard.
Furthermore, You can verify the uninstallation in the Programs and Features window. The program we just uninstalled, will be removed from the list.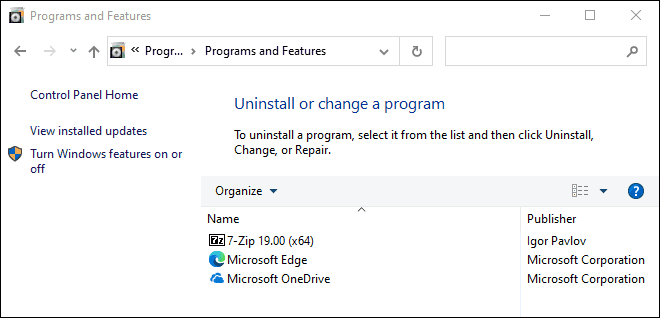 ---
Uninstall a Program from the Control Panel
Now, you can either uninstall another program using the same method or close the Control Panel window. If a program gives an error while uninstalling, make sure that the selected program is not running. You can also check in System Tray. If the program is running, close it from System Tray and try to uninstall it again.
Hope you liked this tutorial. In case you have any queries and suggestions, feel free to share them in the comment section down below. You may also like to subscribe to our newsletter to get the latest tutorials directly into your inbox.