How to Use WhatsApp on PC using WhatsApp Web
There are three famous ways to use WhatsApp on PC, one is through BlueStacks, the second is via WhatsApp's official application for PC and the third is via WhatsApp web. Out of these three ways, WhatsApp web is the most convenient and doesn't require installing any software on your computer. You can use your web browser to use WhatsApp on your PC using WhatsApp web.
However, you can only access the same account on your PC which is configured on your Phone. If you wish to use a separate account on your PC, you have to use BlueStacks. The official service is free to use and doesn't require any additional configuration on your PC or phone. You just have to scan a QR code using your Phone's camera.
SEE ALSO: How to Use Poll Feature on WhatsApp?
Use WhatsApp on Computer using WhatsApp Web
This tutorial shows you how to run WhatsApp on PC using the WhatsApp web. Using this method you can use WhatsApp without installing BlueStacks on your PC.
Step 1: Open WhatsApp Web in Browser
First, open WhatsApp Web on your PC in the web browser by entering the following address:
https://web.whatsapp.com
This will lead you to WhatsApp web's official website, where you will see a QR code. You have to scan this QR Code using your Phone in order to use WhatsApp on your PC.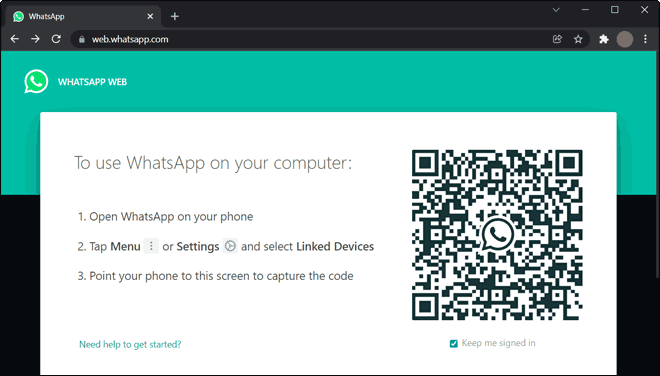 ---
Step 2: Open WhatsApp on your Phone and Go to Linked Devices
Now, open WhatsApp on your Phone. Tap on options (three vertical dots) in the top right corner and select "WhatsApp Web". After that, tap on the "LINK A DEVICE" button.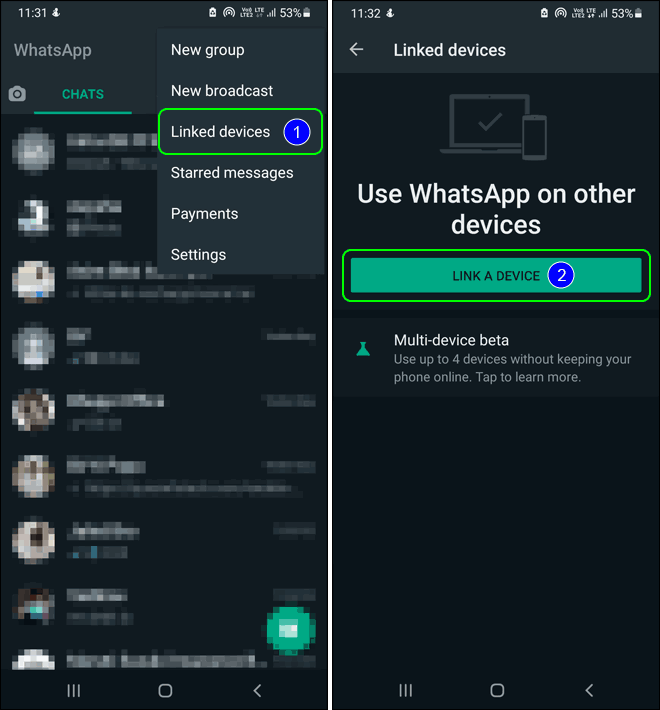 ---
Step 3: Scan the QR code
Now, WhatsApp will ask you to scan the QR code. Tap on "OK, GOT IT", and scan the QR code shown on the WhatsApp Web webpage.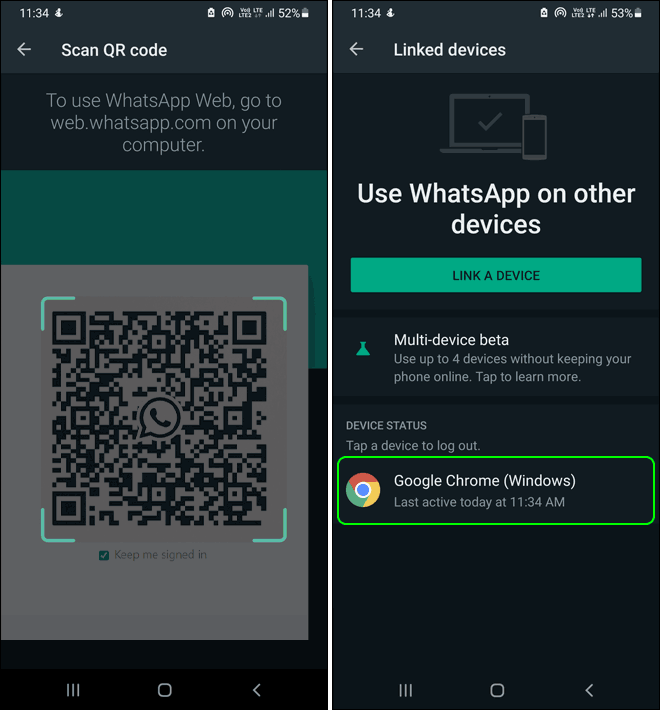 After successful scanning of the code, your WhatsApp chats will be displayed on the web browser. Now, you are ready to use WhatsApp on your PC using the WhatsApp web. Just keep your phone connected to the internet. If you disconnected the internet on your SmartPhone, it will automatically stop WhatsApp on the web browser.
---
Step 4: Chat using WhatsApp web
Now, enjoy chatting with friends. You can click on any chat icon to start chatting.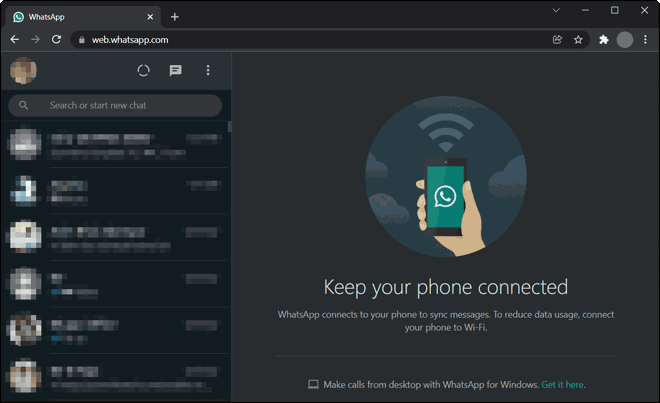 When you are done with chatting and want to close WhatsApp on PC, just click on options (3-vertical dots) and select "Log out".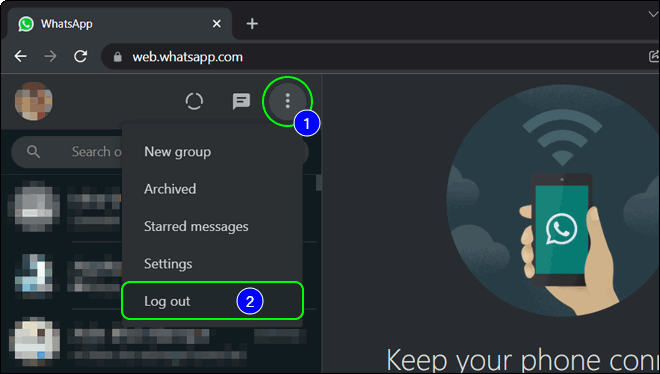 After you click "Log out", you will be redirected to a page showing a QR code. You can connect again by scanning this code.
---
Enjoy WhatsApp on your PC using WhatsApp Web
You can now enjoy WhatsApp on your PC without installing BlueStacks on your PC. This will save space on your hard drive and you won't have to install resource-heavy BlueStacks on your PC. However, if you want to play android games and applications, you have to install BlueStacks or Google Play Store on your PC.
Hope you liked this tutorial. Feel free to share your thoughts in the comment section below. You can also subscribe to our newsletter for the latest updates right in your inbox.