What's New in BlueStacks 4 – Android Gaming Platform for PC
BlueStacks is one of the most popular Android emulators for Windows. It is now back with another new revision after BlueStacks 3N, called BlueStacks 4. BlueStacks has established its place as the best Android emulator over the years. BlueStacks 4, is claimed to be one of the most significant updates yet. Developers claim that it can now run games and apps faster than any Android smartphone and truly use desktop computing power. For the first time, using the latest version of BlueStacks, you can now run multiple instances of BlueStacks on a single computer.
With BlueStacks 4's enhanced performance, you can leave your phone and don't have to worry about the 9% battery remaining on your phone or turn 'Do Not Disturb' on so you don't get killed mid-battle. BlueStacks 4 has taken distraction-free mobile gaming to the next level with lower memory usage, lower CPU usage, and significantly improved gaming performance. However, if you feel that your BlueStacks 4 is still running slow, you can increase RAM and CPU just like in BlueStacks 3.
SEE ALSO: BlueStacks 5 – New Features and Enhancements.
What's New in BlueStacks 4?
Here are brief official details about new features and enhancements in this version of BlueStacks.
High Performance like never before
6 times faster performance than Samsung Galaxy S9+
8 times faster performance than BlueStacks 3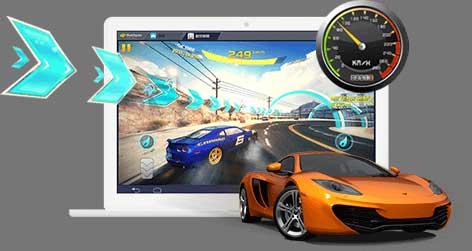 ---
SEE ASLO: How to Install Apps and Games in BlueStacks?
Simpler UI in BlueStacks 4
Use BlueStacks for playing or doing more: The choice is yours
Core game-playing function as part of the main UI
Add-on Features like BlueStacks Store, and Quests, available at will, consume resources only once launched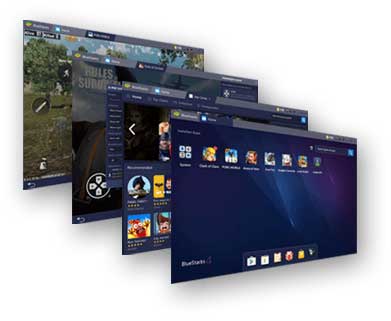 ---
SEE ALSO: How to Fix BlueStacks MSI Log File Installation Error?
New and Improved Keymapping
Manage key controls with the all-new Game Controls Window
Key Controls divided into categories for easier navigation
Play with default controls or create based on your own preference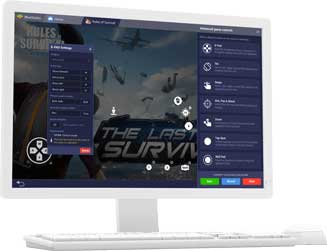 ---
BlueStacks Multi-instance
Playing multiple games from multiple Google Play Accounts at once
Playing the same game from Multiple accounts in BlueStacks 4
Huge Potential for unlocking rewards in RPGs with Multi-instance
---
SEE ALSO: How to Increase RAM and CPU in BlueStacks 5, 4 & 3?
BlueStacks Store and BlueStacks Points
Earn BlueStacks Points by playing your favorite games on BlueStacks
Get exciting items from the BlueStacks Store in exchange for BlueStacks Points
Get access to the exclusive Pro Gamer Series of gaming tools
---
SEE ALSO: How to install WhatsApp on PC using BlueStacks?
Other Performance upgrades in BlueStacks 4
After performing a series of performance tests on the latest BlueStacks 4 against leading Android mobile phones like the OnePlus 6 and Samsung Galaxy S9+, it emerged to be the fastest of all. As part of these tests, developers compared the performance of the 10 most popular Android game titles. You can download it from the official website.
| | |
| --- | --- |
| Game | BlueStacks 4 vs Galaxy S9+ |
| PUBG | 12.60% Faster |
| King of Avalon | 31.06% Faster |
| Lords Mobile | 22.22% Faster |
| Lineage 2 | 31.25% Faster |
| Idle Heroes | 66.67% Faster |
| MARVEL Strike Force | 26.00% Faster |
| Lineage M | 14.00% Faster |
SEE ALSO: Check How Xbox Cloud Gaming is Better.